Big Bang rises to the top: Numeris
Coming in second was Young Sheldon, followed by last week's favourite, The Good Doctor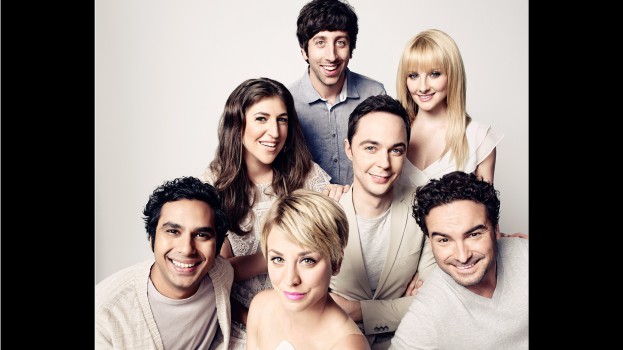 The Big Bang Theory is back with a predictable lead for the week. According to Numeris, during the week of Oct. 1 to 7, CTV's ever-popular comedy grabbed the highest average-minute audience (2+) of all single-night program.
Last week's top finisher, The Good Doctor, stayed strong with more than 2.6 million viewers, but fell to #3 in favour of Big Bang and its spin-off Young Sheldon with 2.71 million viewers.
Rounding out the top five were Global's new procedural dramas New Amsterdam and FBI.
Unité 9 kept the top spot in the Quebec market for the fourth week in a row, followed by O' and Révolution.
Canada

1. The Big Bang Theory on CTV Thursday at 8 p.m.: 3.71 million viewers
2. Young Sheldon on CTV Thursday at 8:31 p.m.: 2.71 million viewers
3. The Good Doctor on CTV Monday at 10 p.m.: 2.6 million viewers
4. New Amsterdam on Global Tuesday at 10 p.m.: 2.36 million viewers
5. FBI on Global Tuesday at 9 p.m.: 2.22 million viewers
Montreal (Anglophone)
1. The Big Bang Theory on CTV Thursday at 8 p.m.: 106,000 viewers
2. Young Sheldon on CTV Thursday at 8:31 p.m.: 97,000 viewers
3. New Amsterdam on Global Tuesday at 10 p.m. 73,000 viewers
4. Quebec Votes 2018 on CTV Monday at 8 p.m.: 70,000 viewers
5. Law and Order: SVU on CTV Thursday at 10 p.m.: 67,000 viewers
Quebec (Francophone)
1. Unité 9 on SRC Tuesday at 8 p.m.: 1.46 million viewers
2. O' on TVA Tuesday and 8 p.m.: 1.19 million viewers.
3T. Révolution on TVA Sunday at 7:30 p.m.: 1.18 million viewers
3T. L'Heure Bleue on TVA Tuesday at 8 p.m.: 1.18 million viewers
5. La Vrai Nature on TVA Sunday at 8:05 p.m.: 961,000 viewers
Toronto/Hamilton
1. The Big Bang Theory on CTV Thursday at 8 p.m.: 935,000 viewers
2. Young Sheldon on CTV Thursday at 8:31 p.m.: 711,000 viewers
3. Hockey Night in Canada on CBC Sunday at 7:15 p.m.: 614,000 viewers
4. The Good Doctor on CTV Monday at 10 p.m.: 584,000 viewers
5. NHL Hockey on Sportsnet Wednesday at 7:19 p.m.: 576,000 viewers
Edmonton
1. The Big Bang Theory on CTV Thursday at 9 p.m.: 148,000 viewers
2. Young Sheldon on CTV Thursday at 9:31 p.m.: 117,000 viewers
3. 9-1-1 on Global Monday at 10 p.m.: 90,000 viewers
4. NCIS on Global Tuesday at 9 p.m.: 87,000 viewers
5. New Amsterdam on Global Monday at 9 p.m.: 86,000 viewers
Calgary
1. The Big Bang Theory on CTV Thursday at 9 p.m.: 150,000 viewers
2. The Good Doctor on CTV Monday at 8 p.m.: 144,000 viewers
3. 9-1-1 on Global Monday at 10 p.m.: 131,000 viewers
4. New Amsterdam on Global Tuesday at 8 p.m.: 126,000 viewers
5. Bull on Global Monday at 8 p.m.: 108,000 viewers
Vancouver/Victoria
1.  The Big Bang Theory on CTV Thursday at 8 p.m.: 269,000 viewers
2. Survivor on Global Wednesday at 8 p.m.: 215,000 viewers
3. New Amsterdam on Global Tuesday at 10 p.m.: 208,000 viewers
4. NFL on CTV Sunday at 1:26 p.m.: 202,000 viewers
5. The Good Doctor on CTV Monday at 10 p.m.: 196,000 viewers