Fall TV check-in: CTV
Mike Cosentino talked to MiC about buzzworthy premieres for The Conners and The Resident – and which day needs work.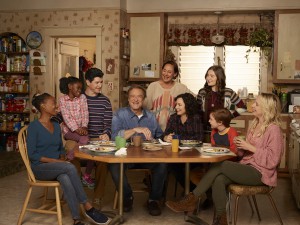 For CTV, this fall is all about riding the ratings highs and establishing new favourites.
The Bell Media-owned network added a number of new shows to its roster this season, including Roseanne spin-off The Conners and police drama The Rookie. Both series aired on Oct. 16, making them the last of CTV's fall premieres.
It's already got chart-topping series like The Big Bang Theory, Young Sheldon, The Good Doctor, Grey's Anatomy and This is Us on its schedule. But now, with Big Bang set to end next year, it's all about finding a variety of new shows that keep viewers' attention for the long haul.
Mike Cosentino, president of content and programming at Bell Media, told MiC he's feeling optimistic about premiere week.
MiC is currently following up with each of Canada's major networks as more new shows premiere. Read our interview with Corus Entertainment's Maria Hale here.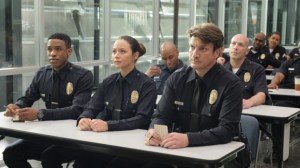 New shows
Citing fresh Numeris overnights from Oct. 16, Cosentino cited The Connors as the network's biggest new series premiere of the year. Preliminary overnights for the comedy showed an AMA of 1.57 million (2+).
CTV's other new series scored well, with Magnum P.I. taking in 1.3 million and The Rookie garnering 1.16 million. During this year's Upfronts, Cosentino cited The Rookie, starring Canadian actor Nathan Fillion, as one he was most excited about. He said it didn't disappoint, improving CTV's fall Tuesday 10 p.m. timeslot by 20% on overnights, according to Cosentino. The spot last year was filled with new dramedy The Gospel of Kevin, which was cancelled after one season.

Cosentino also noted that new show The Kids Are Alright, which premiered Oct. 16 following The Conners, performed strongly, although he did not provide AMAs.
Although the Tuesday comedy lineup fared well for CTV, it's Monday night that Cosentino is most pleased with. Former CityTV show The Resident is proving its worth in the 8 p.m. timeslot, scoring 1.13 million viewers in its Sept. 24 premiere. According to Consentino, that's more than double its premiere audience from last year.
"Our strategy Monday night was to go after character-rich drama, and The Resident was a show we had been eyeing – I think that [it] fits our strategy really well."
But Cosentino admits it's Sunday nights that need improvement, particularly in the 9 p.m. and 10 p.m. timeslots. While drama God Friended Me, which airs at 8 p.m. pulled in 1.06 million for its premiere, Shark Tank and the new talk show The Alec Baldwin Show have not broken into the top-30 on the Numeris charts.
"Sunday nights have historically been challenging with respect to where audiences are fragmented across multiple viewing destinations, so I think we're seeing it this year and are looking at some ways to address it," he said, adding that CTV is "doubling down on promotion" which includes digital, linear on-air promotion, social, OOH and across radio assets.
Full AMAs, which measure overnights plus seven days, will be available next week.
Returning series 
Cosentino remains optimistic about returning programs This is Us, The Good Doctor, Grey's Anatomy and, of course, The Big Bang Theory, which is now in its final season.
Big Bang returned to the airwaves with a big bang, taking in an average of 3.49 million across its two-episode premiere week. The Good Doctor and Young Sheldon also fared well, with the medical drama taking 2.64 million and Young Sheldon averaging 2.49 million across two episodes.
This is Us took 1.95 million viewers, while Grey's premiered at 1.82 million viewers.