MIAs shortlist: Best Use of Media
A look at nominees in the category that celebrates the top achievements in audio, video, OOH and more.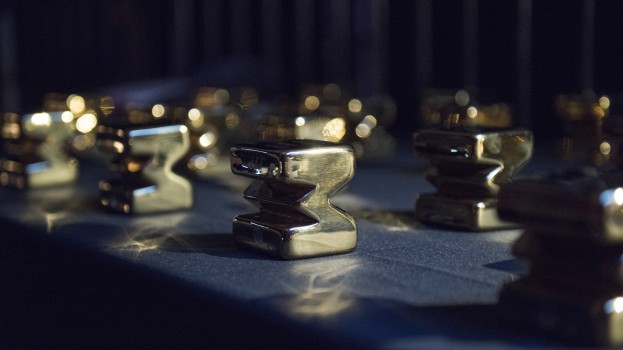 Media: it's what drives what we do.
And, it's what has driven the campaigns highlighted in today's post onto the shortlist for the Media Innovation Awards 2018. The MIAs jury has narrowed down the work from across the industry that made the best use of audio, content publishing, experiential, video and more.
Already announced are the short lists for media insights, niche marketing, content and digital and tomorrow the final group of campaigns in the running to bring home those golden Ms will be revealed.
The MIAs Gala will take place Nov. 28 at the Carlu in Toronto.
BEST USE OF MEDIA
Audio
"Air Time." Client: SickKids Foundation. Agency: Cossette
"Holiday Cards No One Wants to Receive." Client: Raising the Roof. Agency: Leo Brunett
"Northern Bars." Client: Spotify. Agency: UM Worldwide
Content Publishing
"A Trip Back in Time to 1937." Client: PPG – Sico. Agency: PHD Canada
"Honey Nut Cheerios: Bring Back the Bees 3.0." Client: General Mills. Agency: Cossette
Best in Experiential/Special Events/Stunts (Budget Under $100,000)
"Milk & Cookies." Client: SickKids Foundation. Agency: Cossette
"Remission Bell." Client: St. Louis Children's Hospital. Agency: J. Walter Thompson Canada
"Your Everyday Coach." Client: Sports Experts. Agency: Touché!
Best in Experiential/Special Events/Stunts (Budget Over $100,000)
"Duracell Explorer 150." Client: Duracell Canada. Agency: Spark Foundy
"Tim Hortons Royal Wedding." Client: Tim Hortons. Agencies: Zulu Alpha Kilo, UM
"The Stare Down Game." Client: McDonald's. Agency: OMD
"Seeker." Client: Accor. Agency: Cossette
Best in Out-of-Home/Ambient/Place-Based Media (Budget Under $100,000)
"Remission Bell." Client: St. Louis Children's Hospital. Agency: J. Walter Thompson Canada
"Reskinning Queen Street West." Client: Consonant Skincare. Agency: Zulu Alpha Kilo
"Stand With Us to #EndBullying." Client: Telus. Agency: Cossette
Best in Out-of-Home/Ambient/Place-Based Media (Budget Over $100,000)
"Our True Colours." Client: PPG – Sico. Agency: PHD Canada
"Your Everyday Coach." Client: Sports Experts. Agency: Touché!
"Caught: The Thrill of the Chase." Client: CBC. Agency: Initiative
"SickKids VS – All In." Client: SickKids Foundation. Agency: Cossette
"Kusama Exhibition – Infinity Mirrors." Client: Art Gallery of Ontario. Agency: Cundari Group
Video
"BMW X3 Launch." Client: BMW. Agency: Media Experts and FCB Canada
"Programmatic Precision at Scale." Client: Volkswagen. Agency: Touché!
"Play Less Nice Interactive Customization." Client: Nike. Agencies: Jungle Media, Anomaly
Best Integrated Campaign – Budget Under $250,000
"Anything But Sorry." Client: Canadian Down Syndrome Society. Agency: FCB Canada
"Pollen Alerts Integrated Program." Client: Johnson & Johnson (Reactine). Agency: UM Worldwide
"The Comfort of Home." Client: Johnson & Johnson (Tylenol). Agency: UM Worldwide
Best Integrated Campaign – Budget Over $250,000
"Data vs. Car." Client: VIA Rail Canada. Agency: Touché!
"Your Everyday Coach." Client: Sports Experts. Agency: Touché!
"Common Ground." Client: Harley-Davidson Canada. Agencies: Zulu Alpha Kilo, Initiative
"SickKids VS – All In." Client: SickKids Foundation. Agency: Cossette