Fall TV check-in: CityTV
Hayden Mindell speaks to MiC about which programs stole the show this premiere season.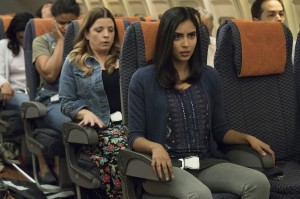 The last month has seen the roll out of new shows across Canada's three major conventional networks. Now, with every new show serving up at least one episode and results from Numeris pouring in, advertisers, buyers and staff here at MiC have been checking in with the networks to see how each is delivering on their Upfronts promises.
For Rogers Media-owned CityTV, the network can sometimes seem overshadowed by its closest competitors. With Global and CTV long being home to chart-topping hits such as NCIS, Survivor and The Big Bang Theory, City – which boasts a younger audience and a strong comedy slate – has not always had the same fanfare around its fall slates.
But Hayden Mindell, VP of television programming and content at Rogers Media, says there are still plenty of reasons to be optimistic, especially given recent results.
MiC has followed up with each of Canada's major networks as more new shows premiere. Read our interview with Corus Entertainment's Maria Hale here, and Bell Media's Mike Cosentino here.
New series
CityTV rolled out five new shows this premiere season, including dramas A Million Little Things and Manifest.
According to Mindell, the performance of the new shows has been overall better than expected, even though few of its shows cracked the top-30 on Numeris for AMAs.
"Manifest is a hit and beyond our expectations and Murphy Brown launched with an amazing return to television," Mindell told MiC, adding that Single Parents and The Cool Kids also met expectations, something he attributes to the shows delivering "an emotional and plot connection that people gravitate toward week-over-week," and hitting "the right tone for the time."
It was part of the strategy Mindell mentioned when speaking with MiC earlier this year, revealing that City wanted a mix of comedy and drama that viewers could connect with "on a deeper level."
According to AMA data provided by Rogers Media, the Manifest pilot, which aired on Sept. 24, garnered a 2+ AMA of 1.0 million and a reach of 1.8 million unique viewers 2+, with the second episode gaining an average audience of one million 2+. The show has been well-received by critics, drawing comparisons to Lost.
"We were hoping it would do well, but based on where we estimated it to be, it's well, well over our estimates and is out-performing the prior time period incumbent, Scorpion," Mindell said of Manifest, adding that Rogers bases most of its key performance indicators on viewer stats in the 25 to 54 demographic.
While some new shows such as the Murphy Brown reboot and Single Parents raked in more one million viewers (Murphy Brown coming in with a 2+ AMA of 1.2 million for its Sept. 27 premier and Single Parents reached one million) other shows City had its eye on fared less well, with A Million Little Things and The Cool Kids averaging 508,000 and 307,000 2+ viewers respectively, according to Mindell.
Although City has a rep for being all about comedy, many of its new series, including The Cool Kids and Rel, were panned in the recent Media Experts predictions.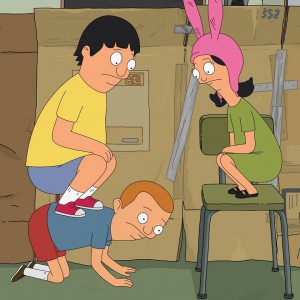 Returning series
Despite mixed results for the new shows, it wasn't just the shiny new series that Canadians turned out for. According to Mindell, many of its returning shows have improved year over year, such as Bob's Burgers, Dancing With the Stars, The Simpsons and Hell's Kitchen – although he did not provide AMAs and none of the shows have made the Numeris top-30.
However, Mindell said that's not the only way City measures success.
He admits that City doesn't get the same reach as its mass appeal competitors such as CTV and Global, which have both hit it out of their park with a number of their new shows, including The Connors and FBI. Mindell said the network has its own internal measurement for success that includes judging whether a show has improved year-over-year and, if the show moved time slots, if it's improved in that new time period.