Many magazine readers still opt for print: study
Plus, community papers have less reach in Quebec.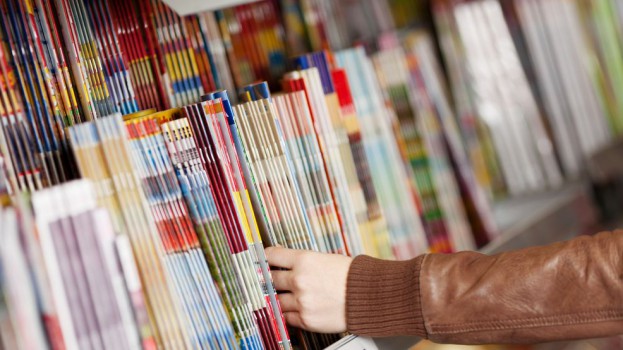 It appears that the key to a print reader's heart is food.
Or, at least, food magazines. The vertical remains the most popular among Canada's readers, and most magazine readers are still consuming heavily via print.
That's according to a new study by Toronto-based insights firm Vividata.
Vividata noted that for the first time, it has moved to a model of surveying people age 14 and up, as opposed to 12 and up. The firm attributed this to a steady decline in the proportion of respondents both in the 12 to 17-year-old and the 25 to 34-year-old groups. With the decline "particularly pronounced" among 12 to 17-year-olds, Vividata dropped the 12 and 13 ages in order to shift resources.
Most regions have similar rates of magazine penetration; Ontario has the highest rate of reading magazines (90% of respondents there have read a print or digital magazine in the last three months) while Quebec is the lowest at 87%.
Food is the most popular vertical for magazines. Of respondents who read magazines, 68% read food and recipe magazines. That's followed closely by entertainment/celebrity publications (61%) and health and fitness (60%). Low on the list are teen magazines (28%) and bridal (15%).
Most magazine readers (64%) say they read titles exclusively in print, and 33% say they read a combination of print and digital. Only 3% read digital-only. Millennials are more likely to read magazine content digitally (39% via smartphone, 17% via tablet and 34% on a laptop or desktop).
Newspaper penetration shows more variation across measured markets. The lowest rate of readership is in both Hamilton and St. John's (tied for 69%). The largest rate of news reading is in Halifax at 87%. Most markets sit between 70 and 80%.
Fewer than half of respondents (44%) read the news in a print-only. Only 9% read digital-only, however 47% read some combination of print and digital. Among all groups, 48% read newspapers on mobile phones.
People are more likely to read print on weekends (46% read print only on weekends and 28% read a combo of print and digital) than weekdays 41% read digital only on weekdays and 30% read a combination).
Just under half of the country (44%) reads community papers on a weekly basis and 61% read monthly. Rates of reading community papers are highest in B.C. (51% weekly and 67% monthly) and lowest in Quebec (41% weekly and 57% monthly). The rate of reading community papers correlates positively with age (31% of millennials read community papers on a weekly basis, and that number increases steadily up to 59% for those born before 1945). Additionally, all age groups have a higher rate of reading community papers if they live in areas with a population of under 100,000.