Quebecor extends STL partnership to 2034
The partnership will see Quebecor Out of Home manage advertising for more than 300 buses in the Quebec city of Laval.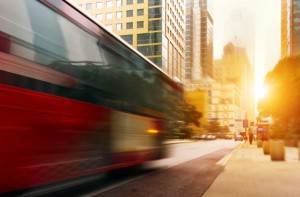 Quebecor Out of Home has extended its partnership with Société de transport de Laval (STL) for another 15 years. The partnership represents an OOH reach of thousands of advertising faces across several hundred city buses. It's also added to its previous mandate with the STL.
As part of the partnership, which officially renews Jan. 1, 2019, Quebecor will manage the advertising inventory for 318  buses until 2034, providing advertisers and agencies 3,506 faces buses in the Quebec city of Laval.
The move signals an extension of Quebecor's 2014 partnership with STL, which includes advertising in 279 transit shelters. The company became the official operator and manager of the advertising spaces owned by STS in February of this year.
According to  Quebecor Out of Home VP Claude Foisy, the expanded partnership will allow Quebecor to create a better network for clients locally and nationally, while also providing a better return on investment.
Foisy also said the company is "looking to continue our expansion in other markets and any opportunity to grow the footprint."