HP signs on to Toronto e-sports league as sponsor
The Toronto franchise of the Overwatch League launched on Oct. 24 with an event sponsored by HP Omen, Redbull and alcohol brands Diageo and Ace Hill.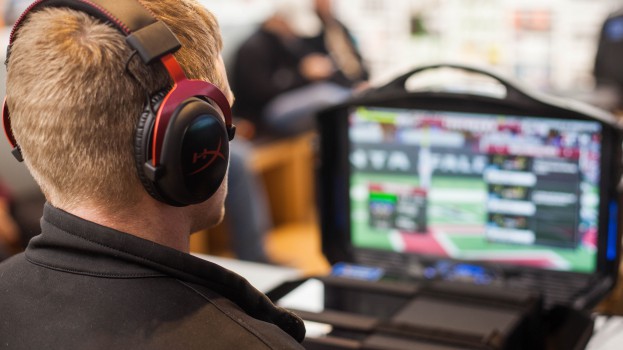 Toronto professional e-sports team, Overwatch League, launched this week with HP's Omen gaming system taking on the role of global sponsor of displays and hardware.
According to Chris Overholt, president and CEO of e-sports investment company OverActive Media, the Toronto Overwatch League (which plays the Overwatch video game) has been several years in the making.
The global league the team will be competing in was first launched by the game's publisher, Activision Blizzard, in 2017. Now in its second season, Toronto will join 19 other teams beginning in February.
Vancouver also launched its own team for the 2019 season, as did Atlanta and Washington D.C. in the U.S.; Paris, France; Chinese cities Chengdu, Guangzhou and Hangzhou; and Seoul, South Korea. They join 10 established teams from the U.S., Europe and China.
E-sports have become a market to watch, with gaming events garnering mass audiences and mainstream coverage both globally and here at home. Prize pools have grown by the millions, thanks in large part to the increased involvement from sponsors.
There's a massive online appetite for Overwatch, according to Overholt, who says there are close to 40 million players around the world – with 500,000 registered players in Toronto alone. The target demographic is age 18 to 35.
To launch the Toronto league, the Overactive Media Group held a launch event on Oct. 24 (sponsored by HP) rolling out its visual identity, team name, logo and colours with sponsors Ace Hill, TekSavvy and Diageo.
Overholt says that in the weeks leading up to the launch, the league garnered 20,000 followers on Twitter.
Presented by HP Omen and Intel – which Overholt says, "both have a great position around e-sports globally" – the event included game stations run on the HP Omen platform and promotional giveaways, prizes and activations from HP, Redbull and alcohol companies Diageo and Ace Hill.
A previous version of this story incorrectly stated that HP was the title sponsor of the league. MiC regrets the error.