What kind of VOD brings in the most revenue?
Transactional, ad-supported and subscription on-demand products all have their part to play in the video ecosystem.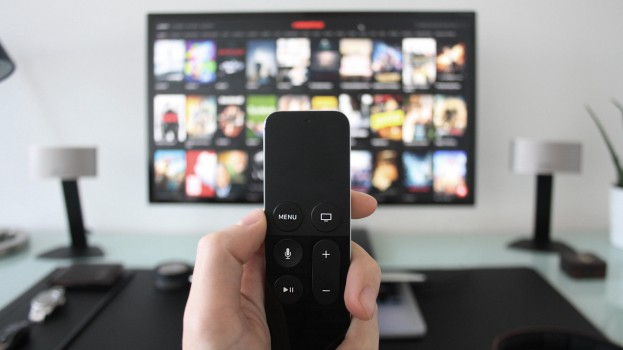 The three most common acronyms when it comes to digital video – AVOD, SVOD and TVOD – all play pivotal roles in the global OTT market.
But what kind brings in the most revenue?
The latest Global Ad Trends report from Warc focuses on the VOD market and the money it brings in from subscriptions, advertising and purchases. It measured data from 138 countries and VOD platforms including Netflix, Hulu, Sony's Crackle, HBO Go and more. It also included YouTube, however it only measured professionally-made TV shows and movies that air on the platform, not user-generated content such as vlogs and clip compilations.
The VOD market is predicted to hit $68.7 billion by the end of this year. This represents a rise of 29% from 2017. Over the next five years, the report predicts that spend will double at a compound annual growth rate of 13.5%. By 2023, the predicted value of VOD is $129.3 billion.
Of that predicted total, $46.6 billion (36%) is predicted to be advertiser-funded. This includes shows on YouTube, Crackle, HBO Now and Hulu, all of which support advertisers.
That keeps pace with the rate of ad spend on VOD this year. Of the $68.7 billion in revenues the market will generate this year, $23.8 billion (34.7%) comes from AVOD.
SVOD currently outperforms AVOD in its revenues ($35 billion this year). The remaining $9.8 billion in OTT revenues came from transactional platforms, like iTunes or Amazon's rental services.
Between October 2015 and 2017, Warc recorded a net increase of 44% in the use of AVOD and 53% in the use of SVOD among all age groups. The biggest age groups driving these increases are millennials and Gen Z, which represents a 56% increase for AVOD and 62% for SVOD.
Canada has been identified by Warc as one of 10 key markets for OTT growth. It estimates that internet penetration is at 92.4%, and with moderate-to-strong mobile and desktop speeds (around 10 MBPS and 16 MBPS respectively), the country is one Warc predicts will see a rise in consumption – and revenue – for OTT.
Although the development of mobile devices will be pivotal in the growth of OTT, Warc, citing data from comScore, said the biggest devices that will help OTT grow are streaming devices or connected TV sticks, such as Roku, Chromecast and AppleTV. Since gaming consoles and smart TVs are also somewhat popular, Warc concluded that "the living room is as important as ever when aiming to reach these consumers."