ICYMI: MediaCom hosts its first hackathon
Plus, Omni launches a new original.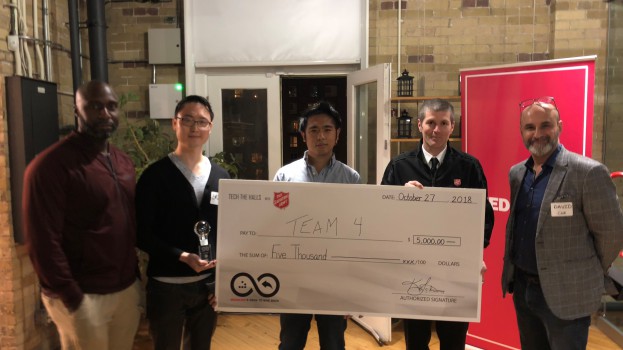 MediaCom hacks for charity
MediaCom Canada hosted its first-ever hackathon on Oct. 27. The GroupM agency's "Hack to Give Back: Tech the Halls" event was in support of the Salvation Army and marks the first in an annual series the agency plans to host. Over the course of eight hours, six teams were given the chance to create, code, then present their ideas to a panel of six judges, including agency CEO Kevin Johnson and the Salvation Army's national director of marketing and communications John McAlister. Cue Digital Media hosted the event in its Toronto office space. The team led by developers Brian Ko and Larry Chong were awarded a $5,000 cash prize.
Omni announces new original series
Rogers-owned network Omni Television will debut a new original series, Mangoes: A Slice of Life. The show is based on the popular web series of the same name and premieres Nov. 11 at 7 p.m. It stars brothers Adeel and Khurram Suhrwardy as two friends making their way through life, work, relationships and responsibility. The 6×30 series is part of Omni's mandate to appeal to multicultural Canadian audiences and features a diverse cast in an urban setting.  Full episodes will be available online the day following each broadcast, as well as through Rogers' On Demand service.
CBC's broadcast license renewed
On Oct. 29, the CRTC extended CBC's broadcast licence for an additional year. The pubcaster's current licence was set to expire on Sept. 1, 2019, with the commission renewing it until Aug. 31, 2020. The commission said the one-year extension would give CBC's new president and CEO Catherine Tait and its board of directors "the opportunity to examine the CBC's ongoing strategies so as to participate more effectively in the licence renewal process." In addition, the CRTC also extended the licences for CBC News Network, ICI RDI and ICI ARTV until Aug. 31, 2020. The extension comes amidst the review of the Broadcasting and Telecommunications Acts, which includes a focus on strengthening the mandate CBC/Radio-Canada.
Read more on the CRTC's review in Playback.