Vice Canada, Merry Jane roll out weed content program
Sticky will cover everything from trends and business to the culture and politics of weed.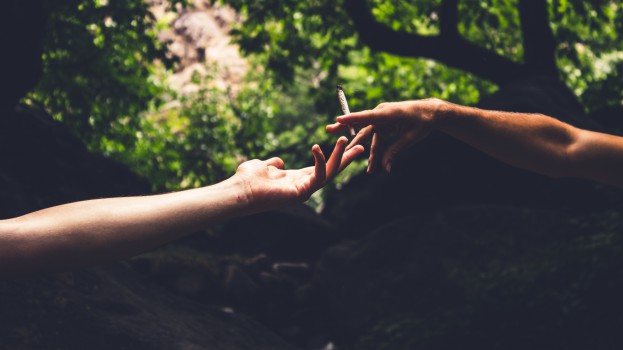 Vice Canada has partnered with cannabis-focused platform Merry Jane on a budding new media vertical, launched in the shadow of national pot legalization.
The ongoing content initiative, dubbed "Sticky," has been described by Merry Jane co-founder Ted Chung as "the definitive guide to legal cannabis in the Canadian market."
Chung launched Merry Jane in 2015 with rapper Snoop Dogg. The Merry Jane platform features business and political editorial content, video series on culture, news and wellness. It also includes a database of cannabis strains and dispensary locations.
So far, Sticky content includes articles published between Mar. 20, 2018 and legalization day on Oct. 17. Chung says new content will begin rolling out in the next few weeks, and will feature collaborative and original content by  Vice Canada and Merry Jane that cover the trends, business, culture and politics of weed.
As for why Sticky launched post-legalization day, Chung tells MiC that, with both publications already having a presence in the space, they "wanted to let the dust settle and launch Sticky post legalization together," adding that "considering how much of the country's legal roll-out continues to evolve, there is still an enormous amount of content to cover as the market grows rapidly."
In terms of ad opportunities on the site, Vice Canada GM Nina Sudra says the publication will strive to help "provide a foundation for brands' POVs' in this emerging category" while operating in line with the Cannabis Act and provincial legislation.
"If a brand wants to be in this space, and it's right for them, Sticky can provide them with a strategy and platform," she says.
According to Sudra, Sticky's coverage differs from that of Vice Canada and Merry Jane by "drawing on the respective expertise and perspective of both brands for the collaborative content," as well as by "pointing some of the focus towards consumers since this is where the market will continue to evolve."
The journalism industry has seen an onslaught of marijuana focused projects emerge in the past year, with The Globe and Mail launching The Report on Business Cannabis Professional in September and Postmedia jumping on board with its online cannabis publication The Growth Op in June and free newsletter, Cannabis Post one week before legalization.