Big Bang stays at #1: Numeris
The Big Bang Theory is not in its fourth week at the top, taking every english-language market except for Vancouver/Victoria, which opted for New Amsterdam.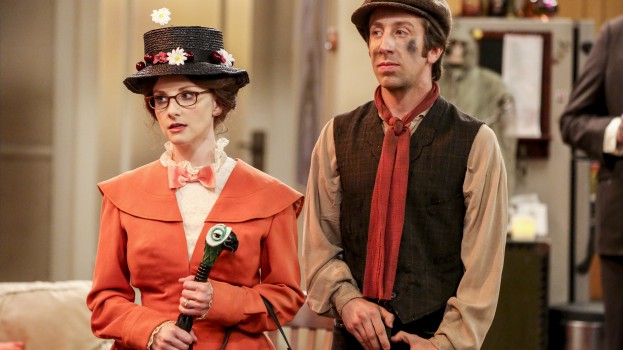 It was another week at the top of the charts for The Big Bang Theory, according Numeris, which took number one among single-night TV programs for the week of Oct. 22 to 28.
The CTV comedy took in an average minute audience of more than four million viewers, putting more than one million viewers ahead of its spin-off, Young Sheldon. That was followed by three Global shows: New Amsterdam, Survivor and FBI.
Big Bang topped all Anglophone markets, with the exception of Vancouver/Victoria, where it was just slightly edged out by New Amsterdam.
In the Quebec market, Unité 9 was at the top once again, followed by Radio Canada award show Gala de l'ADISQ 2018. Révolution, L'Heure Bleue and L'échappée rounded out the top five.
Canada
1. The Big Bang Theory on CTV Thursday at 8 p.m.: 4.02 million viewers
2. Young Sheldon on CTV Thursday at 8:31 p.m.: 2.91 million viewers
3.  New Amsterdam on Global Tuesday at 10 p.m.: 2.39 million viewers
4. Survivor on Global Wednesday at 8 p.m.: 2.13 million viewers
5. FBI on Global Tuesday at 9 p.m.: 1.99 million viewers
Montreal (Anglophone)
1. The Big Bang Theory on CTV Thursday at 8 p.m.: 116,000 viewers
2. Young Sheldon on CTV Thursday at 8:31 p.m.: 88,000 viewers
3. Law and Order: SVU on CTV Tuesday at 10 p.m.: 71,000 viewers
4. The Rookie on CTV Tuesday at 10 p.m.: 70,000 viewers
5. Hockey Night in Canada on City Sunday at 7:02 p.m.: 67,000 viewers
Quebec (Francophone)
1. Unité 9 on SRC Tuesday at 8 p.m.: 1.46 million viewers
2. Gala de L'Adisq 2018 on SRC Sunday at 8 p.m.: 1.45 million viewers
3. Révolution on TVA Sunday at 7:30 p.m.: 1.17 millions viewers
4. L'Heure Bleue on TVA Tuesday at 9 p.m.: 1.15 million viewers
5. L'échappée on TVA Monday at 8 p.m.: 1.10 million viewers
Toronto/Hamilton
1. The Big Bang Theory on CTV Thursday at 8 p.m.: 921,000 viewers
2. Young Sheldon on CTV Thursday at 8:31 p.m.: 704,000 viewers
3. FBI on Global Tuesday at 9 p.m.: 500,000 viewers
4. New Amsterdam on Global Tuesday at 10 p.m.: 471,000 viewers
5. Hockey Night in Canada on CBC Sunday at 7:16 p.m.: 435,000 viewers
Edmonton
1. The Big Bang Theory on CTV Thursday at 9 p.m.: 147,000 viewers
2. Hockey: Oilers on Sportsnet Sunday at 1:09 p.m.: 119,000 viewers
3. Young Sheldon on CTV Thursday at 9:31 p.m.: 108,000 viewers
4. Criminal Minds on CTV Wednesday at 5:59 p.m.: 93,000 viewers
5. FBI on Global Tuesday at 10 p.m.: 84,000 viewers
Calgary
1. The Big Bang Theory on CTV Thursday at 9 p.m.: 206,000 viewers
2. Young Sheldon on CTV Thursday at 9:31 p.m.: 157,000 viewers
3. 9-1-1 on Global Monday at 10 p.m.: 133,000 viewers
4. New Amsterdam on Global Tuesday at 8 p.m.: 112,000 viewers
5. MacGyver on Global Friday at 9 p.m.: 100,000 viewers
Vancouver/Victoria
1. New Amsterdam on Global Tuesday at 10 p.m.: 253,000 viewers
2. The Big Bang Theory on CTV Thursday at 8 p.m.: 252,000 viewers
3T. FBI on Global Tuesday at 9 p.m.: 197,000 viewers
3T. Survivor on Global Wednesday at 8 p.m.: 197,000 viewers
5. Young Sheldon on CTV Thursday at 8:31 p.m.: 191,000 viewers