Tourism Toronto refreshes stopover campaign
The #TorontoStopover campaign is now in its second year, and is now targeting travelers based on interests and habits.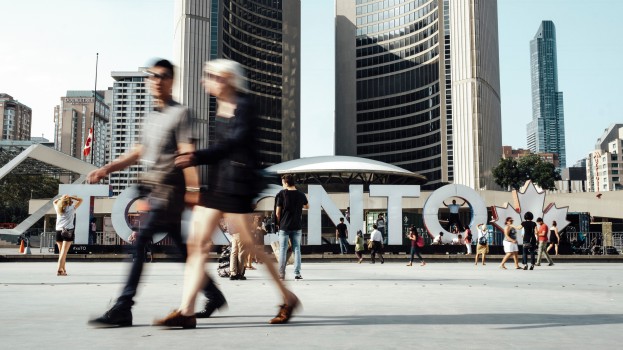 Tourism Toronto has entered phase two of its partnership with Expedia's advertising division, Expedia Group Media Solutions, and Air Canada, aiming to drive more global traffic to the city through its #TorontoStopover campaign.
First launched in 2017, the Stopover Campaign – which now includes a micro-site alongside Toronto-based influencer content, social media and email marketing –  aims to encourage people travelling with Air Canada from the U.S. and U.K. to Asia or the U.S. to choose Toronto as a cost-effective stopover destination, promoting the option at no extra cost.
Heidi Wallace, Tourism Toronto's director of global marketing, tells MiC the next stages of the campaign will be about building the brand of the overall program.
"The foundation that we built on the site from a content perspective is getting us ready to be able to now inspire people with the idea and the concept of Toronto as a great stopover destination," she says.
According to Tourism Toronto, the integrated marketing campaign – dubbed #TorontoStopover – leverages data gathered from the first year of the campaign, alongside Expedia Group's proprietary first-party data.
In its newest iteration, the campaign includes a micro-site featuring images, and videos highlighting the sights, sounds and culture of Toronto as well as offering travel tips and transportation, hotel and neighbourhood information.
Wallace says that while the company had a content hub last year, it was primarily populated by its own brand assets.
"We thought it was a good time to start introducing new content as it relates to the work we're already doing with influencers," she says. "[It] allows us to bring in content that can speak specifically to a target like families, or couples or people traveling on their own," she adds.
The campaign further targets its audience through a "Trip Discovery" feature, which is described by the company as "an interactive landing page solution developed by Expedia Group Media Solutions to provide potential travelers with targeted recommendations based on their interests and travel habits."
According to Tourism Toronto, last year's campaign saw a 130% increase in stopover bookings and 15% increase in hotel demand for the city according to statements made by Angelique Miller, director of brand and marketing partnerships at Expedia Group Media Solutions.
#TorontoStopover was created by Expedia Group Media Solutions' in-house creative agency and runs until the end of the year.
Data has been on Tourism Toronto's radar as of late, collaborating with Google on a strategic partnership launched in September that aimed to boost the city's visitor economy using trends, data and technology insights from the tech giant.
Speaking with MiC at the time, Andrew Weir, EVP and CMO for Tourism Toronto, said its goal with Google was to learn more about consumer behaviour and "to create more high-level demand in the market for Toronto."
The campaign also includes media buys on the UP Express train and promoted content on Citypass.