MiC Roundtable: Playing the long game in content
Attendees were candid about the tension – and triumph – they experience when building long-term content programs.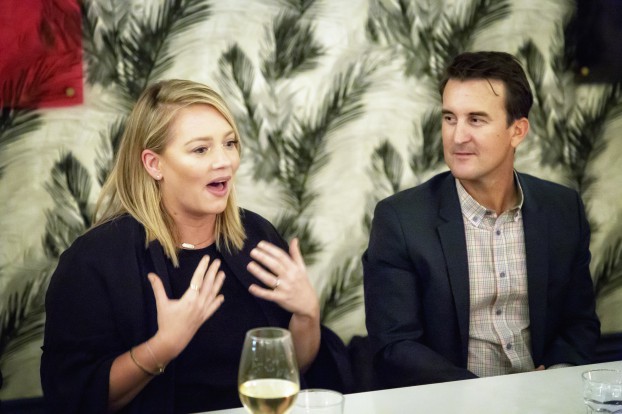 In the final installment of our roundtable on content, our panelists shifted from broad ideas and sweeping trends to the often complex, day-to-day minutiae of content programs.
From maintaining long term programs to crafting plans that take consumers through the full funnel, attendees were candid about the tension – and triumph – they experience in the content industry.
Around the table were Robin Neufeld, director of content marketing at CBC/Radio-Canada; Tracy Jones, managing director of Alternator; Mike Sutton, president of Zulu Alpha Kilo; Nadia Beale, SVP and consumer practice leader at MSL Group; Susan Irving, senior director of marketing at Pepsico; Sean Stanleigh, managing editor, Globe Content Studio at The Globe and Mail; Darcy MacNeil, head of Content+ at Mindshare; Andrew Saunders, CRO at The Globe and Mail;  and Lindsay Wilson, head of MediaCom Beyond Advertising.
Read part one here and part two here.
Quotes have been edited for clarity and length.
MiC: We've talked about best-in-class work from around the market. What are some of the recent programs you've done that you consider a good example of how you approach content overall?
The Globe's Sean Stanleigh: We did an influencer campaign for New Balance. It's a brand that is trying to reach mothers, for back-to-school. I'm not going to get someone who's writing about business to write that story. I want a mother with children to write that story, to take pictures of her kids and of herself in that apparel, in a voice that's speaking to the people we want to reach. We don't need people with millions of followers. The woman we used had 100,000 followers, which is not a lot these days. We posted all of her work on our platform as sponsored content and edited it the way we'd edit other stories, and posted it on our platform and hers.
Alternator's Tracy Jones: That goes back to amplification. Just doing influencers for their own sake – organic reach? What's that?
MSL Group's Nadia Beale: For sure relying on organic was the way to go at the very beginning, but I have to say, very few, if any, brands or agencies think that way anymore.
Pepsico's Susan Irving: We just did something on Quaker. We needed to drive back-to-school and didn't have a lot of back-to-school media. So we used our Dips with rainbow chips, re-skinned the packaging to be called "Unicorns" – it said "One serving of magic," and we put a beautiful rainbow unicorn on it. It hit the stores, and we can't keep it on shelf. Store managers have asked for extra stuff for their kids because it's so bloody cute. We needed to come up with a campaign around it to drive sales, volume and awareness. We found a whole bunch of Instagrammers and we didn't want them to just post, so we came up with this idea of a rainbow box with a whole kit of ideas to do so your kids are not on screen, and it talks about how to get creativity going with kids. Now people are taking the kit and coming up with their own ideas, and we're putting paid media behind it.
MiC: We often hear about awareness or affinity content programs, so let's talk about full-funnel content campaigns.
Mediacom's Lindsay Wilson: We just produced a bunch of branded content for one of our clients. It was super upper-funnel, awareness, brand affinity, but we were retargeting the people that watched that with more informative advertising. So, it's like, here's this awesome content brought to you by the brand, then we're going to retarget with a softer sell message, then retarget again with a conversion message.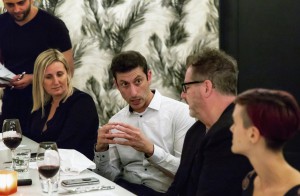 Jones: But that's just good media. With Infiniti, we came up with a really breakthrough video series where depending on who you were, everyone saw the video in different order to make the engagement happen. If you're a guy interested in performance, that's different from if you're a mom and concerned about safety. We're getting three-minute-plus engagement, because we didn't think about content as a thing, we thought about it as part of the strategy.
CBC's Robin Neufeld: Content performs when you know at the outset what success will look like.
Wilson: We did a great campaign for VW where we used influencer content, but targeted based on SEO. We targeted people who were searching direct competitors to the new Golf and served them YouTube videos. We had a lot of legal that we had to work through with the claims we made, but it was content driven by search, which was amazing.
MiC: When brands are developing a content program, are they considering the long-term? Are people approaching this too short-term?
Mindshare's Darcy MacNeil: One brand I worked with was very promo-driven – sales, Thursday to Sunday. They finally realized, after educating them for years, that there's the brand equity piece. We're finally getting them to invest in that year-long strategy, but I wish it didn't take four years. We have the intelligence and insight to develop their strategy.
Zulu's Mike Sutton: When you look at Wealthsimple and Marriott, these are two very forward-thinking brands that see themselves as publishers. It's both short- and long-term thinking. They're investing in the audience, educating and informing people in a compelling people, but for sure, Wealthsimple is converting people. For sure, Marriott is. They might just know things that other marketers don't. Brands that think like them are gonna kill it.
Irving: When you think about different categories that you're in, content is very different for them, and in some cases, is way easier to market.
MacNeil: Anything travel.
Irving: It's so aspirational, it's easy to make beautiful.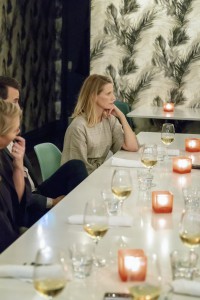 Neufeld: So it can serve different purposes. The crux of it is, did you meet the consumer psyche in the context of what their experience is? That comes down to a really good consumer marketing strategy.
Jones: And what makes Wealthsimple able to play in that space is that good content is the same as good advertising.
Irving: At the end of the day, everyone needs to hold people accountable to what we measure the content behind. A two-minute content video, an Instagram post, it all needs to measure up. As long as you come back to purpose, your brand insight, what your brand stands for, you have a reason to be there.
MiC: We talk about the right to play in a space – Sunlife and The Globe is an example of a natural fit. But what about something like The Globe and Doritos? Are there ever times when you just have to say, "No, this is not a fit?"
Neufeld: We need to be honest about whether or not there's a real life benefit. We've had a lot of success with real-world payoff. Like RBC Training Ground, we funded real Canadians' training efforts. On a smaller scale, we have an established program with TD. We do a program around the Children's Literature Awards, we bring real authors into real classrooms, and content is produced out of that experience. Going back to our hockey days, Hockeyville was one of the most successful programs we had out there.
Wilson: I think a big key is, don't waste your partner's time. We know at this point who is going to be a good fit, and those are the people we need to reach out to.
The Globe's Andrew Saunders: The truth is, on the platform side, we say no. It seems like when you're authentic about the promise, what you stand for, and you can deliver that, that's where the sustainability comes, and that's where marketers really define itself.
Irving: Consumers can speak out. We are not in a one-way dialogue. If you make a mistake, you're going to be called out. You've got to live and breathe your brand DNA more than anything. The role of a marketer is to make sure that the brand lives longer than we do.
Neufeld: Brands need to be realistic. Expecting a single written article to do every job from awareness to conversions… you can't.
MacNeil: I work with a brand that is very polarizing, and I've gotten a lot of media partners that say no. I still put it out there, but I get a lot of "pass." That's just something you have to live with.
Jones: But there are some great unlikely partnerships. Who would have thought, BMO and Vice? When I saw that somebody sold BMO the idea of owning Vice Money, I thought, "I want to do that!" It wasn't a flip, goofy campaign. It was really good work.
MiC: Let's look at the volume. How much content are we doing versus five years ago?
Sutton: We've seen a lot of growth, our content department is going to triple in size this year, but I don't know if the clients' budgets have evolved. It's more that things have dropped off. Remember the microsite? It's only a few years ago. Who's built a microsite? It's kind of disappeared.
Stanleigh: Now it's called a "content hub."
Sutton: In our experience, the growth of this conversation in terms of execution, distribution, production, has come at the expense of other things.
Neufeld: When it comes to branded content, the old model used to be, broadcast it out via something like TV, or drive traffic to it, and that no longer necessarily holds true. In general, it's a distributing content model. Instead of promoting to drive from within, you have to find ways to get the content out.
Jones: The very nature has changed so much, it's difficult to quantify. If we're doing our job right, not too long from now, we should be moving onto something else, because content should be baked into the thinking of agencies. Right now, it's commoditized as a thing that I RFP.
Photos by Kevin Cordick