Pattison Outdoor drives into Saskatoon
The new partnership includes over 100 transit vehicles and 38 transit shelters.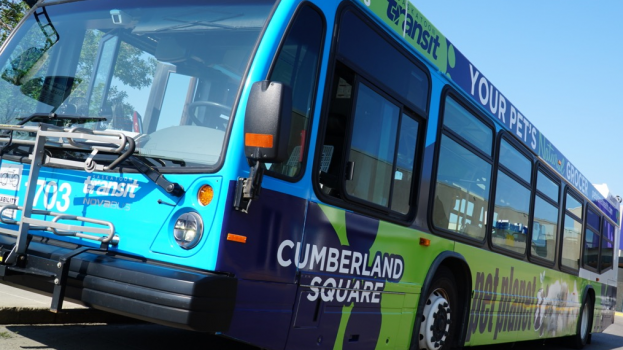 Pattison Outdoor Advertising has expanded its reach in Saskatchewan, adding Saskatoon Transit to its growing list of clients.
The five-year partnership includes interior and exterior advertising on 145 vehicles and 38 shelters (76 faces), adding to the company's presence in Saskatchewan.
According to Brian de Ruiter, VP and GM of the Prairie Region at Pattison, the company now covers the entire province, from Prince Albert in the north to Estevan in the south to Yorkton in the east and Moosejaw in the west with digital and static billboards, as well as transit and airport advertising.
"What we wanted to be able to do is give [our customers] an entire menu from one provider where, whether it's airport or transit, we can sell them pretty much everything in the province," he tells MiC.
He says the company has been "really aggressive" in the province over the past decade, adding Regina transit, airports in Saskatoon and Regina, and digital platforms in the region.
De Ruiter explains one of the key interests in the Saskatchewan market is tied to the United Nations population growth projections, which estimates the global population will be 8.6 billion people by 2030 – one billion more than the current population. With key commodity staples coming from Saskatchewan, he says the province's economy and population could see a large boost.
"We really believe that Saskatchewan is going to be a big part of [feeding the growing population]," he says, adding that more economic activity in the area will make it "a great place to do business" in the advertising space.
Earlier this year, the company nabbed Cape Breton's transit in February, as well as Regina's transit vehicles, shelters and bus benches, added to its ad rights at airports in Edmonton, Calgary, Fort McMurray, Saskatoon, Regina and Winnipeg.