ICYMI: Postmedia reduces print for four community papers
Plus, the M2T Collective has added new partners for its second year, new brands have signed on with the CJGA and more.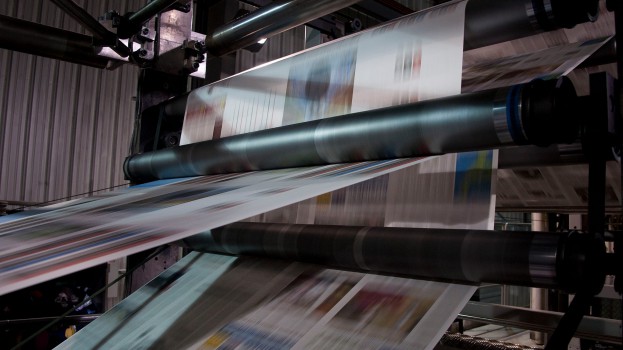 Postmedia reduces print schedule for four papers
Four Ontario newspapers under the Postmedia Network will publish print editions one less day per week, with no reduction in their respective subscription prices. Both the Kingston Whig-Standard and Belleville Intelligencer will drop their Monday editions. The Brockville Recorder and Times and the Chatham Daily News will end their Wednesday editions (Chatham Daily News will now be down to three issues per week, as it does not presently publish on Mondays). All changes will take place the week of Nov. 19. The publications will continue to report on those days, offering digital and social content. These reductions come following a summer of cuts, which saw Postmedia shed six community papers and move another three to online-only.
M2T Collective enters year two, adds new partners
The M2T Collective, an internship program conceived by various Canadian media industry veterans to give recent grads experience across the media sector, is entering its second year, and has added new agencies and media companies to its roster. Next year, participants will once again have the opportunity to rotate between media agency, vendor, brand and media company. New to the roster are Starbucks (brand side), GroupM (agency side) and Snap (media side). Additionally, EQ Works, which acquired program participant Tapped Mobile, will now be part of the experience. Last year's partners, Zag Bank, LinkedIn and Starcom, will continue to participate.
Junior Golf Association signs new sponsor, renews another
The Canadian Junior Golf Association (CJGA) has signed a new partnership with hat manufacturer Ahead, which will see Ahead become the association's official headwear sponsor. Ahead will provide its cap collection to the association's junior golf membership and international teams.
The CJGA has also renewed its agreement with Florida-based tourism association Visit St. Pete/Clearwater. Visit St. Pete/Clearwater will have a significant presence at the upcoming CJGA World Junior Challenge in Palm Harbor, Fla. Dec. 28 to 30.
Stingray gets a $25 million investment
Digital media company Stingray has entered into an agreement with Irving West Limited. Irving West has agreed to purchase nearly 2.5 million subordinate voting shares of the company at a price of $10.29 per share, for a total of just over $25 million. Irving West is a company controlled by Harry R. Steele, a former chairman of Newfoundland Capital Corporation (Newcap), which was acquired by Stingray in October. Net proceeds of the placement will be used for working capital, including further flexibility for an upcoming major acquisition, according to the company.
National Magazine Awards launch B2B program
Business and trade reporters will now be eligible for one of Canada's most prominent journalism awards programs. The National Media Awards Foundation has announced the National Magazine Awards: B2B following demand from the sector. Publisers can apply for the annual program starting Jan. 3. Publications eligible include professional, association, alumni and trade magazines with a permanent editorial staff in Canada. Both print and digital magazines in English and/or French will be considered. The awards will contain 19 categories, including feature articles, profiles, industry leadership and more. Awards will include a $500 cash prize in creator-focused categories awarded to Gold winners.