Bell Media takes content-led approach with Fantastic Beasts
Partnerships director Laird White explains why it went so broad with its plan.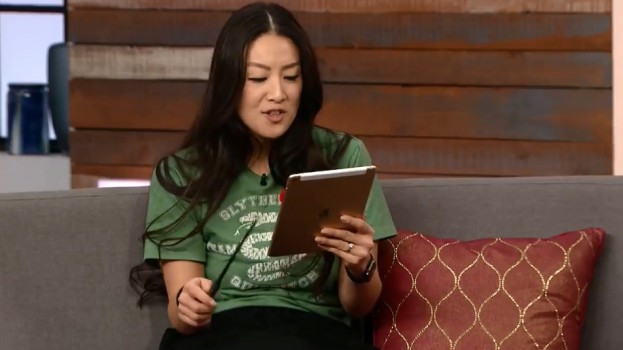 Pictured: The Social host Lainey Lui plays trivia master on Facebook Live.
Laird White jokes that the campaign for the upcoming Fantastic Beasts sequel "truly is a beast."
White, director of brand partnerships with Bell Media, tells MiC that when Warner Brothers Pictures Canada approached Bell Media to promote the recent release for Fantastic Beasts: The Crimes of Grindelwald, it wanted to take a slightly bigger approach than it did when it promoted the original Fantastic Beasts film two years ago.
Besides the traditional multiplatform media buy – promoting the film across Bell Media's film, OOH, radio and digital networks – Bell Media worked to create a robust content plan over the course of six weeks, ramping up in the three weeks leading to the release. "We're really starting to drop the hammer and get in the face of that ticket buyer three weeks out," White says.

And there were a lot of faces to get in. White explains: "This particular show really crosses more demos. It's not like Aquaman which is skewed toward men of a certain age. This was a general-population film." That led the media company, working closely with Warner Bros. and OMD, to create a content plan for both television and digital platforms that extended far beyond its typical slate. "We normally do a lot of eTalk, of course, because of the entertainment focus of the show. In this case, we included The Social, Marilyn Denis, TSN, CP24… it was a very heavy plan for us because it crossed every in-house production we had."
White also describes the plan as "very heavyhanded on social."
Last week, Bell Media worked with Facebook, which had recently rolled out its own proprietary Facebook Live trivia game in the U.S. Working with The Social star Lainey Lui, the media company was the first to debut the trivia game in Canada. Lui hosted a live stream posing various trivia questions themed after Fantastic Beasts. The stream saw 121,000 views and more than 5,000 total comments, reactions and shares. White describes the engagement as "fantastic." "Being that this was a Canadian first, the client was ecstatic."
White says that while some movies – like horror flicks or dark dramas – won't demand such a robust plan, going forward with Warner Brothers, Bell Media wants to find more opportunities to create content across various verticals and properties.
Fantastic Beasts: The Crimes of Grindelwald will hit wide release Nov. 16.