Lise Watier, Quebecor launch multi-platform campaign
The campaign celebrates Lise Watier's new spokesperson, Sarah-Jeanne Labrosse, and includes promotion from TVA publication Clin d'œil and Jean Coutu pharmacies.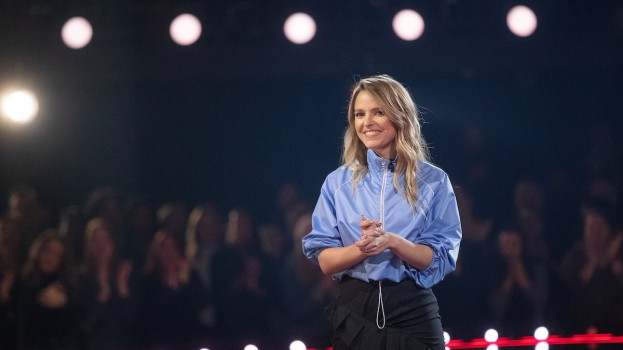 Beauty brand Lise Watier has partnered with Quebecor and TVA publication Clin d'œil for its latest campaign – all with the goal of celebrating its new spokesperson, Canadian actress Sarah-Jeanne Labrosse (pictured).
The cross-promotional campaign aims to leverage the popularity of the Montreal-based actress, who stars in one of TVA's most-viewed programs, Révolution. According to Numeris, the dance competition show regularly draws AMAs of one million or more in Quebec.
The campaign, which launched this week, runs across the media brand's TV, print and digital properties.
According to the Lise Watier marketing team, the inspiration behind the campaign was both introducing Labrosse as its new brand ambassador and highlighting a change in its branding from Lise Watier to Watier, beginning February 2019.
"This new logo and brand image will be on all material starting February 2019 and we wanted this new campaign to reflect the message and values true to the brand with a face that consumers can relate to," a Lise Watier spokesperson tells MiC.
The TV campaign element includes a 15-second commercial promoting the partnership with Labrosse, which began airing during the Sunday Nov. 11 episode of Révolution and will continue to run each week until Dec. 2.
In addition, the campaign features a content collaboration between Lise Watier and Clin d'œil, including a Lise Watier advertisement and co-branded content in the December issue of  the publication, which has Labrosse as its cover model.
Additional campaign elements feature cross-promotion from Jean Coutu pharmacies including a complimentary three-month Clin d'œil subscription (including a free December issue) with the purchase of any Lise Watier product, as well as a promotional gift – the Lise Watier V Element Volcanic Minerals mascara – with all copies of the magazine sold at Jean Coutu.
The campaign was executed by Quebecor, Groupe Marcelle and Media Alliance.