Italian Trade Agency pairs with Globe on custom mag
Gastronomia magazine is the latest addition to the Italian Trade Agency's ongoing "Made in Italy" campaign.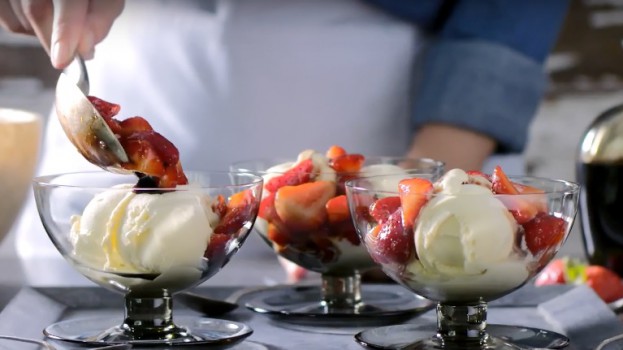 The Italian Trade Agency (ITA) has rolled out an online culinary magazine as part of the third phase of its national "Made in Italy" campaign.
Dubbed Gastronomia, the online publication is regarded by the ITA as an extension of the campaign platform, which highlights the history, art and culture of authentic Italian food.
First rolled out in 2016, the national multi-platform campaign – created by content shop the Bespoke Group, Globe Content Studio and the Italian Ministries of Economic Development and Agriculture –  features social media, influencer content and OOH media in Toronto, Montreal and Vancouver.
According to Aletta Brandle, social media strategy lead at The Globe and Mail, the campaign also featured a one-time print magazine included with newspaper subscriptions in households that fit the target demographic (Globe and Mail's readers aged 25 to 54, skewed slightly female) across Toronto, Montreal and Vancouver. Those hit the streets on Nov. 15, the same day a digital edition went live.
The product features recipes created by Philip Lago and Mystique Mattai of Instagram channel Chef Sous Chef, who boast more than 15,000 followers.
According to Brandle, Lago and Mattai also helped co-promote Gastonomia on their channel.
Brandle says that The Globe's digital audience is primarily millennial, with readers aged 35 and under making up the largest portion (at 39%). That demo is 23% of the print readership. "In addition to the usual Globe and Mail audience that we have digitally, we were able to reach out to this new audience which was supporting Philip and Mystique," she says, adding that the campaign is being promoted on Facebook, Instagram and, for the first time, Pinterest.
The strategy of informing readers about authentic Italian-made foods and beverages is in response to the $3.6 billion that Canadians spend each year on products that merely sound Italian in name, according to ITA estimates.
Gastronomia does not feature third-party ads, with all ads being connected to the "Made in Italy" campaign. The online magazine will run until the end of December.