Federal government pledges nearly $600 million to media
Finance Minister Bill Morneau called the measures an effort to "protect the vital role that independent news media play in our democracy and in our communities."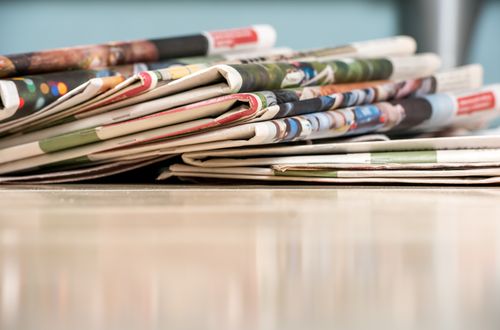 The federal government is proposing three new measures to strengthen Canadian media in an effort to support the increasingly vulnerable industry, pledging close to $600 million in tax credits and incentives to news organizations, alongside the creation of a Francophone digital platform.
Announced in the fall economic statement, the fiscal update includes a $595 million package over the next five years "[to] protect the vital role that independent news media play in our democracy and in our communities," according to Finance Minister Bill Morneau, who spoke at the House of Commons on Nov. 21.
According to the statement, the increased investment is a response to the evolution of the journalism industry, which has seen the rise of digital news consumption and a decline in local news publications.
"In recent years, changes in technology and in the way that Canadians consume news have made it difficult for many news outlets to find and maintain financially sustainable business models," the statement reads. "Concerns have been expressed that, without government intervention, there may be a decline in the quantity and quality of journalism available to Canadians, including a significant loss of local news coverage."
The statement details the support of fundraising efforts, including the intent to create a new qualified donor category for non-profit journalism organizations. The status would give outlets the ability to claim charitable status, accept donations and issue official donation receipts. They would also be eligible to receive funding from registered charities.
In addition, the statement proposes refundable and non-refundable tax credits.
The refundable tax credit, available to both non-profit and for-profit news organizations, aims to support the labour costs associated with producing original journalistic content, while the non-refundable tax-credit (15%) will "support Canadian digital news media organizations in achieving a more financially sustainable business model," according to the statement.
The news mirrors a move made by Quebec publication La Presse, which announced its plan to become a registered not-for-profit in May of this year, one year after ceasing operations of its print publication and shifting exclusively to digital.
The statement goes on to propose a $14.6 million investment over five years to the creation of a Francophone digital platform with TV5MONDE public broadcasters.
"The Francophone digital platform will increase the online presence of French content, providing greater visibility of Canadian content and enhanced opportunities for local Canadian artists and producers," the statement reads.