Media agencies take CMA Gold
Mindshare, Touché and UM all took home trophies.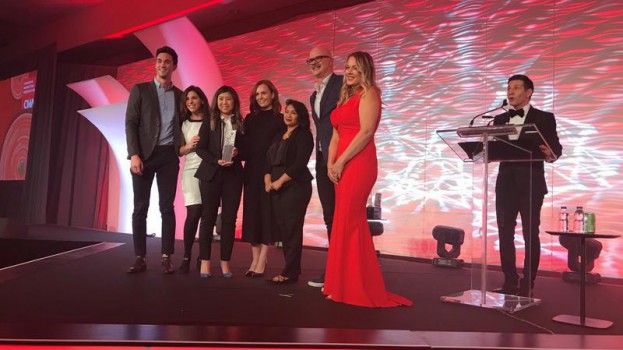 One of the biggest nights in Canadian marketing – the CMA Awards gala – has come to a close. And although the night was all about celebrating the achievements of marketing teams and their creative agencies, a number of media shops also snagged Gold awards for their own client work.
GroupM shop Mindshare was part of one win tied to its work with American Express Canada for the Cobalt launch campaign. Together with AmEx's own marketing team and its fellow agency partners Ogilvy, North Strategic and BTA, the group took home the special Facebook Mobile Marketing award. Mindshare was also part of the gold-winning entries by AmEx in Business Impact, Community Engagement, Customer Experience, Brand Building (all in the Financial category), and was awarded a Gold award in Personalized Engagement (Financial) for TD Bank.
Touché also took home a special award for the "Data vs. Car" campaign it completed for its client Via Rail. The award was presented by Environics Analytics to recognize excellence in data marketing. The same campaign took home a Gold award in the Innovative Media (Consumer Products) category.
Other Golds went to UM, which took two awards for its Reactine Pollen Alerts campaign, one in the Business Impact (Consumer Products) category and the other in the digital and tech (consumer products) category.
One media provider, Cineplex, also took home a Gold for its own in-show engagement program, which took home a prize in the Personalized Engagement (Consumer Service) category.
Pictured: Mindshare accepts the Facebook Mobile Marketing award.