Mandatory carriage not a given, says CRTC chair
As four applicants vie to provide a new must-carry multi-ethnic TV service, chair Ian Scott emphasizes that mandatory distribution "is a privilege."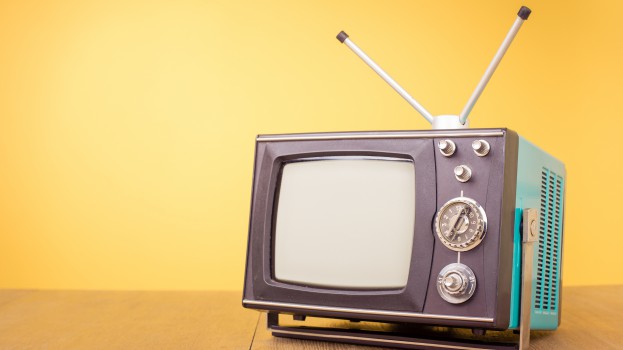 Four channel applications went under the microscope on Monday as the CRTC's hearing for a national, multilingual, multi-ethnic TV service got underway.
CRTC chair Ian Scott kicked off the hearing by emphasizing that the commission is seeking a service that will make an "exceptional contribution" to the Canadian broadcasting system, and support the overall diversity of Canada.
Scott also reminded applicants that the stakes are high – it's not often a licence for a mandatory, national channel goes up for grabs – and, crucially, that it is not a given that any of the applicants will receive the licence. "Any service, if licensed, must ensure that the multicultural nature of Canadian society is reflected in its programming, as well as access to affordable third-language programming in the Canadian broadcasting system."
The CRTC quizzed applicants on four topics: how their service would operate under a diverse governance structure that is representative of the communities it serves; how it would serve minority linguistic and cultural communities, including newcomers to Canada; its relevance to all Canadians; and how it would present news and information programming in multiple languages from a Canadian perspective, including local, regional and national news and information.
Rogers presented its application first, putting forth its proposal to operate four feeds (B.C., Prairies, East Canada and Quebec), as well as 42.5 hours of original, first-run local and national news programming and 50 original first-run hours of local, independently-produced programming each month (a minimum of 12 hours per feed). Representatives for the company including VP of broadcast television Colette Watson and VP of regulatory Susan Wheeler emphasized on a number of occasions that Rogers was the only applicant that has experience operating a national multi-ethnic service.
Watson also noted that advertising revenues for OMNI Regional have declined faster that Rogers had forecast, and "much faster" than the broader industry. "Ethnic and third-language programming, both domestic and foreign-acquired, remains a challenge to monetize," said Watson, "due to both the small size of each language and ethnic group and the absence of standard audience measurement tools that can be used by advertisers."
"This, coupled with systemic changed in the broader television advertising industry, have made ethnic and third-language new programming impossible to support without a stable subscription revenue stream," added Watson, with Rogers requesting a wholesale rate that will start at 19 cents in 2020 and climb to 21 cents in the the fifth year of its proposed licence.
Later in the day's hearing, Ethnic Channels Group Limited (ECG) put forward its proposal for Voices TV. Under the application, ECG's service would operate three separate regional video feeds, with each feed providing 25 audio feeds in various languages. Members of ECG said what separates Voices TV's application is that, rather than focusing on a small number of the larger ethnic groups in Canada, it will also serve many smaller ones.
"Until now, ethnic and multi-ethnic services have always concentrated on providing the most content to a handful of the largest ethnic groups in Canada. A large ethnic group could see hours of programs daily in their language, but a smaller ethnic group could be lucky to find an hour a week. Voices TV will end this discrimination," argued CEO Slava Levin.
Amber Broadcasting meanwhile proposed a service that would see eight bureaus across the country curating news and other programming for its service. The company said it expects to spend more than $22 million in its first year of service. It will produce and broadcast six national, 30 minute newscasts daily in Mandarin, Punjabi, Tagalog, Arabic, Hindi and Cantonese. Amber also proposed a $7 million Documentary Fund and $3.5 million Digital Fund, over a seven-year licence term, for creating independently produced ethnic programming.
The hearing continues Tuesday with Bell Media, Independent Community Television Montreal (ICTV-MTL), Telelatino Network and M.T.E.C. Consultants Limited putting forth their proposals to the CRTC.
Image: Shutterstock
This story originally appears in Playback.