Civilized eyes expansion with two acquisitions
The online publication has gone experiential with its acquisition of 420 Games, and is establishing a Toronto presence through Business of Cannabis.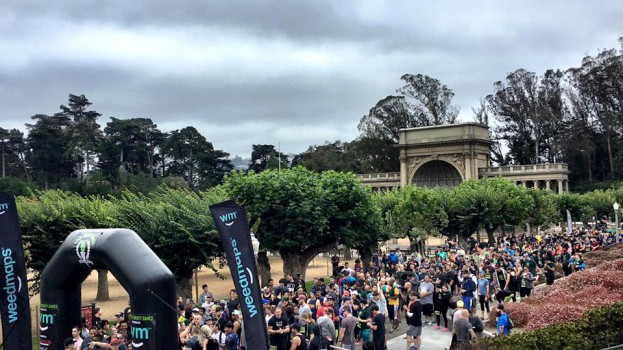 With recreational cannabis now legal, St. John-based digital cannabis lifestyle magazine Civilized sees more of an opportunity to get out there and interact in person with fans – and brands.
That's part of the motivation behind Civilized's recent acquisition of event company 420 Games. The U.S.-based company was established in 2015 as part of an effort to debunk stereotypes about cannabis users being lazy through challenges such as races and decathlons, strength and cardio challenges and track-and-field-style events. Besides entry fees, 420 Games monetizes through athlete and event sponsorships.
Civilized publisher Derek Riedle tells MiC it fits perfectly with his magazine's mission, which he describes as "to be a better reflection of modern cannabis culture. As much as we love stoner stereotypes, cannabis users are so much more. The event shows that we're not just sitting in our pajamas playing X-Box."
Although founded in St. John, Civilized has a secondary office in Venice Beach, Cal., as Riedle says the magazine has acquired a significant U.S. following. However, Riedle says the company plans to broaden the presence of the Games, which this year held events in Denver, Los Angeles, San Francisco and Pittsburgh. "Canada is certainly in our plans for expansion," he says.
He views the games as very sponsor-friendly, not only for cannabis brands but for all sorts of lifestyle and health products. "The audience is a group that we consider to be motivated and productive people. They choose to use cannabis, but they don't define themselves by it."
The Civilized platform currently sees three million unique North American visitors per month. The 420 Games events saw more than 1,000 attendees per event last year.
Riedle also expects a growth in Civilized's prominence following the acquisition of Business of Cannabis. The acquisition, expected to close by the end of this year, will see Civilized acquire the online news and events site and establish a physical presence in Toronto. While Civilized has a more lifestyle-focused audience, the acquisition will also bring on board Business of Cannabis's more business-focused readership. The two platforms will continue to publish independent of one another.