What the future holds, according to the IAB
The future is viewable, but is it brand-safe?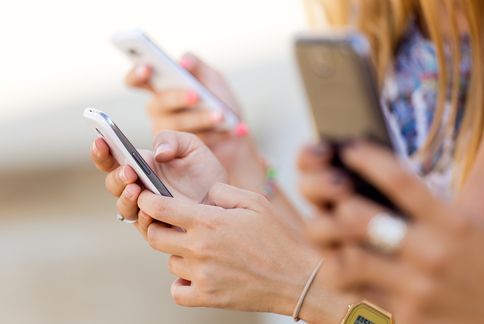 Is the future a scary place?
That depends on how you look at it. On one hand, ad tech companies are making strides toward greater viewability and metrics. On the other hand, how much is a viewable ad on unsafe content worth? And as we get excited about the adoption of new consumer tech and greater mobile capabilities, we also now deal with a fragmented media landscape that is harder to measure – and increasingly difficult to predict.
The Interactive Advertising Bureau of Canada (IAB Canada) held its fifth annual "Business of Digital: Report on Data" conference on Wednesday, featuring presentations looking at the current and potential future of Canadian media and marketing.
Hosted by Steve Rosenblum, director of research at IAB Canada, the conference touched on key forward-looking trends. MiC breaks them down here:
The future is smart, but in flux
Speaking on the 2018 Canadian Media Usage Trends (CMUST), set to be released in January, researcher Rob Young of PHD Canada revealed trends in Canadian media consumption.
According to Young, consumer tech is the area to keep an eye on, with smart TVs and wearables growing in popularity within younger demographics. Voice and e-commerce are also a growing market, according to his research, which points to a rise of e-commerce specifically within media platforms.
However, Young notes that his research data on consumption trends shifted considerably between the spring and the fall, a factor he says indicates the nature of an industry in flux.
The future is mobile, but fragmented
According to Andrew Grenville, CRO of Maru/Matchbox, the rise of multi-platform digital media is having an effect on the kind of information that's being gathered from consumer research.
Grenville says how consumers interact and absorb information and media are fragmented, a factor that has important implications for researchers.
This fragmentation occurs as more and more devices are adopted and tend to be generational, with younger demographics opting for text and the 55+ demographic more likely to use email.
To Greenville, this means that "the future is device agnostic design," meaning that when researchers are targeting consumers for information, it must be accessible across all devices.
The future is (hopefully) brand safe
It should come as no surprise that brand safety is still a top concern in the country.
Presenting on the Integral Ad Science H1 2018 Media Quality Report, Dave Mallon, director of sales at the media company revealed that brand safety is more of a concern for buyers than viewability.
The change has been swift, according to Mallon, who says that up until 18 months ago, viewability was top of mind – and one of the biggest programmatic challenges of last year.
"Viewability was popular [as a topic] until brands realized there is no point in making ads more viewable in places that might damage the brand," he notes.
He says that brand safety challenges are mostly about suitability. "Brand safety is not just about good and bad content," Mallon says. "It's about suitable content."
One area Mallon says needs more attention is ad fraud in Canadian media – a reality he says many are reluctant to face. He cites initiatives like the IAB's ads.txt initiative, which will eventually make way for ads.cert, as being key.