Despite lower ratings, Grey Cup takes the top: Numeris
Plus, new fall shows had an exceptional showing in the top-10.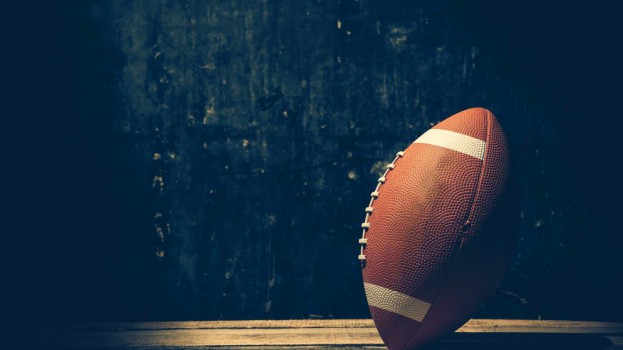 The annual CFL Grey Cup may not have lived up to last year's expectations for ratings – it pulled in an AMA of 3.13 million viewers, one million fewer than in 2017 – but it was still the top program of the week.
The game, which aired on TSN, had the highest AMAs of all single-night programs for the week of Nov. 19 to 25.
CTV's powerhouse duo of The Big Bang Theory and Young Sheldon, which usually grab the #1 and #2 spots respectively, took the week off of broadcasting, boosting another CTV show, The Good Doctor, up. That series took #2, with the rest of the top-five rounded out by Global programs (Survivor, New Amsterdam and NCIS).
The rest of the top-10 consisted of new (or mostly-new) series – freshmen series The Rookie (CTV) and FBI (Global) took the sixth and seventh spots, while Rosanne reboot The Conners (CTV) followed. The Grey Cup countdown took the ninth spot, while 9-1-1, which moved from midseason to fall on Global, rounded out the top-10.
Regionally, although the Cup (including the match itself and pre- and post-game coverage) performed well in Western Canada, the match itself only rose to the third spot in Toronto and failed to crack the top-five all together in Montreal. The Quebec Francophone market remained relatively unchanged, with Unité 9 remaining in the top spot.
Canada
1. CFL Grey Cup on TSN Sunday at 6:42 p.m.: 3.13 million viewers
2. The Good Doctor on CTV Monday at 10 p.m.: 2.62 million viewers
3. Survivor on Global Wednesday at 8 p.m.: 2.01 million viewers
4. New Amsterdam on Global Tuesday at 10 p.m.: 1.99 million viewers
5. NCIS on Global Tuesday at 8 p.m.: 1.94 million viewers
Montreal (Anglophone)
1. The Good Doctor on CTV Monday at 10:p.m.: 98,000 viewers
2. The Conners on CTV Tuesday at 8 p.m.: 72,000 viewers
3. Criminal Minds on CTV Wednesday at 10 p.m.: 69,000 viewers
4T. This is Us on CTV Tuesday at 9 p.m.: 66,000 viewers
4T. New Amsterdam on Global Tuesday at 10 p.m.: 66,000 viewers
Quebec (Francophone)
1. Unité 9 on SRC Tuesday at 8 p.m.: 1.4 million viewers
2. Révolution on TVA Sunday at 7:30 p.m.: 1.37 million viewers
3. L'Heure Bleue on TVA Tuesday at 9 p.m.: 1.13 million viewers
4. O' on TVA Tuesday at 8 p.m.: 1.12 million viewers
5. L'échappée on TVA Monday at 8 p.m.: 1.11 million viewers
Toronto/Hamilton
1. The Good Doctor on CTV Monday at 10 p.m.: 495,000 viewers
2. Survivor on Global Wednesday at 8 p.m.: 485,000 viewers
3. CFL Grey Cup on TSN Sunday at 6:42 p.m.: 468,000 viewers
4. 9-1-1 on Global Monday at 9 p.m.: 448,000 viewers
5. Hockey Night in Canada on CBC Saturday at 7:15 p.m.: 409,000 viewers
Edmonton
1. CFL Grey Cup on TSN Sunday at 6:42 p.m.: 316,000 viewers
2. CFL Grey Cup Countdown on TSN Sunday at 6 p.m.: 207,000 viewers
3. CFL Grey Cup Post-Game on TSN Sunday at 9:50 p.m.: 155,000 viewers
4. The Good Doctor on CTV Monday at 8 p.m.: 141,000 viewers
5. New Amsterdam on Global Tuesday at 8 p.m.: 103,000 viewers
Calgary
1. CFL Grey Cup on TSN Sunday at 6:42 p.m.: 493,000 viewers
2. CFL Grey Cup Post-Game on TSN Sunday at 9:50 p.m.: 267,000 viewers
3. CFL Grey Cup Countdown on TSN Sunday at 6 p.m.: 255,000 viewers
4. The Good Doctor on CTV Monday at 8 p.m.: 155,000 viewers
5. New Amsterdam on Global Tuesday at 8 p.m.: 127,000 viewers
Vancouver/Victoria
1. CFL Grey Cup on TSN Sunday at 6:42 p.m.: 323,000 viewers
2. New Amsterdam on Global Tuesday at 10 p.m.: 208,000 viewers
3. The Good Doctor on CTV Monday at 10 p.m.: 203,000 viewers
4. Survivor on Global Wednesday at 8 p.m.: 189,000 viewers
5. NCIS: New Orleans on Global Tusday at 7 p.m.: 172,000 viewers