Following major growth, Rouge makes three senior hires
The company has doubled its revenues in the last year.
Place-based media company Rouge Media, which specializes in campus and salon-targeted ad placements, has made three senior hires following a year of growth. CEO Martin Poitras says the company has doubled its revenue in the last year, and it's time to take on more leadership in order to keep up with demands.
Edward Layton will join as VP of sales for Canada; Daniel Mak is the new sales manager overseeing the women's network (Rouge's division which largely targets salons and spas); and André Poirier has become the sponsorship and experiential lead for North America.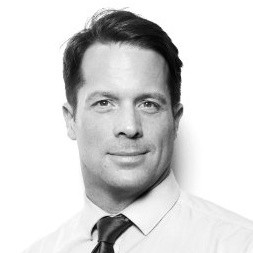 Layton (pictured left) comes to the company directly from former Yellow Pages subsidiary Juice Mobile, and has also worked across various media including radio, mobile and ad tech. He was also part of the founding business team of Twitter Canada. His strengths in mobile and digital are a major asset, says Poitras, as the company moves increasingly to digitally focused and targeted campaigns.
"In traditional ad buys, you buy, you place, you move on. Mobile is more about the KPIs and sales lift in an ongoing context. As you look at out-of-home, both static and digital, we're in a great position for brands looking to target more and focus on localization. Brands are looking for a good presence on top of their mobile buys."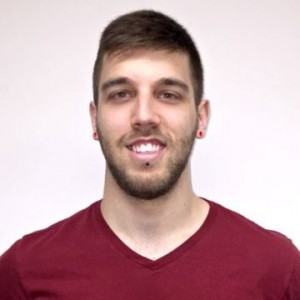 For Mak (pictured right), Poitras noted the irony that a man is heading up the women's network, but said he believes it takes a special industry knowledge to understand the network, which Poitras says is Rouge's most valuable audience. "Clients know they have to buy it, but not everyone can explain or make sense of the audience they're buying against," he said. Mak spent two years at Novus, which became a specialty OOH agency, adding to his skills in location-based advertising.
Poirier (pictured below) has taken on a North American role, although he will work primarily from Toronto. Poitras says Rouge is looking to create more experiential opportunities around its indoor placements. He adds that Poirier is more than just an "ideas man," and that his skills in integrated marketing will help build new experiential initiatives for Rouge's networks, particularly the campus network. "Too many people are good at coming up with ideas. Not enough people know how to actually deploy them."
Poitras said the majority of Rouge's growth has been driven by its expansion into the U.S. market, although it has also grown in Canada. Rouge is now operating six offices, three in each country. He said in terms of operations, "we don't act as though there's a border between the two countries."