ICYMI: Court order obtained in Torstar, Postmedia investigation
Also, The Globe and Mail partnered with Effie Canada and Ron Burgundy gets his own podcast.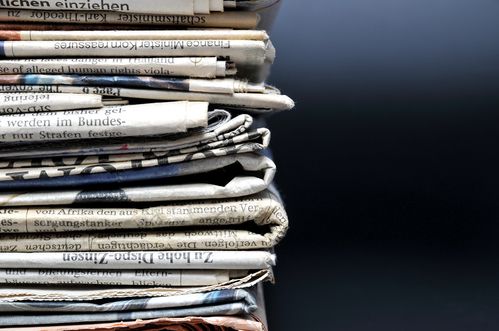 The Competition Bureau obtains court order in acquisition investigation
Canada's Competition Bureau has obtained a court order to interview current and former Torstar employees as part of an investigation into a 41-newspaper acquisition deal between Postmedia Network, Torstar and its subsidiary Metroland. The government agency first announced its investigation in March, citing "alleged anti-competitive conduct." The order, which requires one former and five current employees be interviewed under oath, announced interviews would be conducted with Sandy Edward MacLeod, Torstar's former COO of Print; Dino Luis (Dean) Zavarise, EVP and GM of Torstar Printing; Lozenzo DeMarchi EVP and CFO of Torstar; Dana Robbins, VP and group publisher of Metroland Central; Derek John Fleming, VP and CFO of Metroland; and Ian Oliver, president of Metroland.
Ron Burgundy comes to iHeartRadio
Fictional newscaster Ron Burgundy is getting his own show on iHeartRadio in 2019.  The Ron Burgundy Podcast will be co-produced by film company Funny or Die and iHeartRadio. Featuring the love-to-hate-him central character of hit-comedy, Anchorman (2014) starring American actor Will Ferrell, the podcast has already been green-lit for two 12-episode seasons, with the first launching early next year and the second set for mid-2019. The podcast will join over 20,000 others on the iHeartRadio platform, including Oprah's Super Soul Conversations, Getting Curious with Jonathan van Ness and Anderson Cooper 360.
TVA's Révolution gets approved for second season
French-language unscripted program Révolution has signed on for a second season with TVA. The competitive dance show, created by Quebecor Content and Fair-Play, has been a regular on Numeris charts in Quebec, garnering an average of one million viewers week-to-week. The season finale, which aired last Sunday, Dec. 2 (and garnered 1.37 million viewers in Quebec) saw siblings Katerine and Alexandre Leblanc take the grand prize of $100,000. The show was created in 2017 with the goal of showcasing Quebec-based dancers. It currently has a market share of over 37%, according to Quebecor.