Carley Fortune: Shaking off media misconceptions
For her 2019 wish, the veteran lifestyle journalist wants to change the way we talk about digital, women's media, millennials and analytics.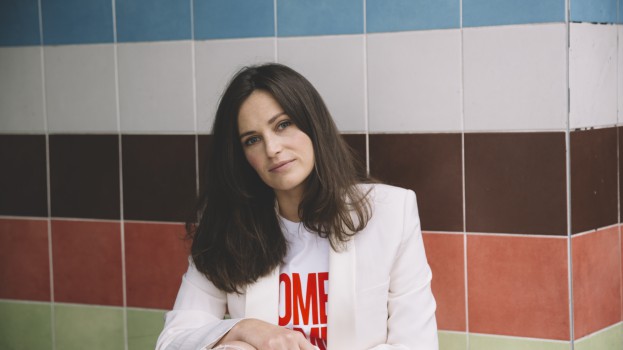 The Industry Wish List is back. MiC is looking back at the issues and trends of 2018 with some of the brightest minds in the business, discussing how the industry has changed in the last 365 days, what challenges lie ahead and how brands are adjusting.
It's been quite a year for Carley Fortune.
First, the seasoned lifestyle journalist was upped to editor-in-chief at Chatelaine following the highly publicized layoff of 75 editorial and content staffers. Fortune had been with Chatelaine for three years, most recently serving as deputy editor while also having a major hand in the magazine's digital operations.
But her reign at the top of Chatelaine was short – after only two months, Fortune accepted a position as executive editor of Refinery29′s new Canadian outpost. There, she's been tasked with managing editorial content across fashion, beauty, wellness, politics and culture and growing the company's reach and audience in this new market.
Prior to Chatelaine, Fortune held editorial positions with The Grid, The Globe and Mail and Toronto Life. She's had a storied career so far – despite still being in the millennial demographic.
But Fortune, speaking with MiC, says that the "m-word" is popular to use these days, it doesn't say as much about her as one might think. Although millennials are important for any media company – especially Refinery – it's time to stop painting the demo with a broad brush, she says. She points out that millennials come from across a spectrum of more than 15 years, which says a lot about their tastes and their media consumption. She also wants to throw the broad brush away for the way we talk about women's media. She also reveals what she wishes the industry would pay more attention to in 2019.
This interview has been condensed for clarity and length.
How have you found the transition from legacy media to something that was born in the digital sphere?
Digital has actually been a really core part of my work. My job at Chatelaine was really focused on building the digital audience. In some ways, there's quite a lot of overlap. The difference, of course, is that Refinery is entirely digital. At some brands, I think there's a sense that digital is the less prestigious part of the operation. This is our whole game here. The biggest difference to me is that it's less about being something that's digital-only, and more about being in a company that's really entirely devoted to and structured to support an entertainment brand. I came from Rogers, where publishing is a very small and insignificant part of the business.
Refinery29 is very female-targeted – are there any misconceptions about how media brands have to target that demo?
I [recently gave a talk] at Ryerson about this very issue. The event is called, Is Journalism Failing Women? I think sometimes there is a tendency to think of women as a cohesive group, and women are not a cohesive group. We put women's media in this weird bucket that we also put women's issues in. It's kind of a labelling issue. [Refinery] is general interest, we just talk to readers in a different way.
One thing I've been thinking a lot about is that after #MeToo, the Women's March, women's media tends to be a very progressive bunch. We're happy to call ourselves feminists. We tend to think that our audiences are all on the same pages. But women are not on the same page. Women are kind of all over the place. What I think about is how to create some common ground, how to not make assumptions about women and where they're coming from, to try to be inclusive and accessible to all sorts of women.
Last year for this same series we interviewed another Chatelaine alum – Jane Francisco – who was very open about how she, as an editor-in-chief, goes on sales calls, and how the church-and-state relationship between editorial and sales is dwindling in the modern era. How do you view yourself, as an editor in 2018, and how you relate to selling Refinery's audience?
I really want to build something that lasts here. That is partly an editorial mission, thinking about leading our editorial strategy and supporting Refinery. But it also is about how to grow this business and working with my sales director, Jessey [Finizio], to grow that, and so I don't think church-and-state is how I see my role. It's about how to support the business, do great editorial work when we have partners, speak authentically to an audience. I really do think of myself as someone who's on two missions.
Refinery29 has done a lot of branded content and influencer programs over the years. Do you think consumer perceptions of that type of content is changing?
I think their expectations are really high. I think branded content that is done inauthentically, that doesn't speak truly to the audience, is still apparent to them. You're not pulling one over on the audience. I think that if you create compelling content with a brand partner, there's so much value for the brand partner.
Any best-in-class examples of branded content that came from the U.S. operations that you're looking to as inspiration?
This fall, Refinery29 U.S. collaborated with Revlon on "Make Your Mark", a capsule collection of makeup kits with fabulous packaging by the illustrator Stephanie Deangelis. I love seeing how a brand like Refinery29, which is most known for operating in the digital space, brings its personality into the physical world.
Refinery29 largely targets millennials – what are the challenges with speaking to that audience?
I call myself an "old millennial", right at the top end [of the demo]. We get to talk about our audience being millennial, but it doesn't really feel quite right anymore. We think of our audience as young women, as whatever generational cohort you are a part of. I think age is such a weird thing. A 34-year-old might have a lot in common with a 19-year-old. There are so many little generations within millennials. Did you remember having dial-up. Do you remember getting internet in your home? Were you a digital native? I didn't get my first cell phone until my first job after university, and it wasn't a smartphone. The youngest part of the millennial cohort had cell phones in elementary school. For a long time, we've been talking about millennials as if they're one cohesive group. I understand it, but it's really not the whole story anymore.
If the media industry could make one new year's resolution going into 2019, what would you hope for?
I still find there's a tendency within editorial teams to be disparaging of analytics, which is hard to believe given how much our industry has shifted toward digital. There is so much to learn about your audience and how to best package your content if you take a hard look at what the data is telling you. There's this attitude that paying attention to the numbers is about "feeding the beast." But the numbers reflect actual human behaviour and preferences. I find analytics fuel my creative process and make me a smarter editor.
Want your wishes on the 2019 Industry Wish List? There are nine publishing days left on the Media in Canada 2018 editorial schedule. If you or a leader from your media company, brand or agency wants their voice heard, reach out to Bree Rody-Mantha or Catherine Phillips.