Andrew MacLeod on facing off against the duopoly
The president of Postmedia on staying afloat in a floundering industry, and how cannabis changed the game.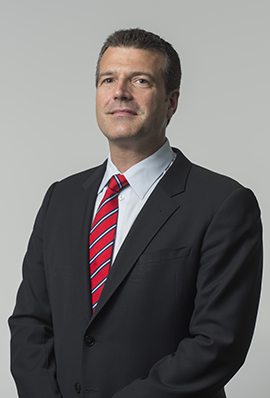 The Industry Wish List is back. MiC is looking back at the issues and trends of 2018 with some of the brightest minds in the business, discussing how the industry has changed in the last 365 days, what challenges lie ahead and how brands are adjusting.
Taking on the role of president at Postmedia last year, Andrew MacLeod has front-row tickets to the rapidly changing newspaper market. Although there's been some highs in the past year, including new product launches and government funding, signs of the industry's decline continue to dominate headlines.
Postmedia in particular has been the subject of many of those headlines; this past summer it cut several newspapers and print editions across a number of smaller Canadian communities as part of ongoing efforts to salvage costs. The goal was to shed 10% of its expenses by Aug. 31; according to its most recent quarterly report, which covered the period, expenses were reduced by 6.5%. It's also reduced print schedules of papers in Kingston, Belleville, Brockville, Chatham and Northeastern Ontario.
For its part, Postmedia's digital revenues are growing – last quarter it rose by 13.2% year-over-year – but drops by print have still resulted in an overall year-over-year loss of 10%.
MacLeod shares his insights into the industry with MiC, speaking candidly about where he still sees good opportunity – and where he's had enough.
This interview has been condensed for clarity and length.
How has the industry changed since you got your start?
There are lots of ways to spin it, but ultimately it's about the growing strength of the duopoly of Google and Facebook. You're seeing legacy models be deeply and fundamentally disrupted and you're seeing a huge amount of revenue go to two global players. I think in the time that I've been in media, it's just been an ongoing extension or manifestation of that core trend.
What are some of the other trends you've seen in the past year?
A big transformation was the birth of the cannabis industry. How often do you have a whole bunch of new companies trying to launch new products and brand themselves overnight? A sector was effectively born with existing demand and existing revenues and the need to create products – that's a pretty unique situation and it's been a huge opportunity for players like Postmedia.
In an interview with MiC last year, you said you believe that while there's a future for Postmedia, you need to buy yourselves some time. How do you feel about that one year later?
Look, it's a difficult industry. We're not cracking open the champagne and we're not sitting around saying, 'Hey, everything's great, I'll take the next six months off.' We know we're in a dogfight but we're very proud of the work that we've done.  I'm excited by the strategy we've embarked upon and I think we can keep it going.
What do you attribute that progress to?
When you're managing a legacy business that's in contraction, you need experts that know how to do more with less. The business is shrinking. It's like Bell for landlines or the big telcos for cable subscriptions – both of those businesses are in contraction and you need experts that understand that business.
We have a tremendous amount of hardworking talent that has a deep, rich understanding of our existing business, and they're doing a fantastic job managing the decline and being very prudent in keeping the costs in line.
On the other side of the coin, we have innovative talent that's helping us build a digital business. We've had seven consecutive quarters of digital advertising growth. That is, I think, pretty impressive. I ascribe that to the innovation, talent and vision that all of our teams have.
People are always saying that print is dying. What do you see in its future?
Print is certainly out of fashion with a lot of our digital marketers, but I think it's a little too out of fashion. I think there's great, inherent value in print, and sometimes I'm a little perplexed because out-of-home, as an example, seems to still be in favour and I can't really understand the difference between the two categories.
At the end of the day, print is very much a top-of-the-funnel activity. You can make a lot of noise, you can create a huge amount of awareness, you can start a conversation, you could do a lot of great things for a brand or a product in terms of creating awareness right across the country.
The challenge is that it's difficult to measure attribution, whereas on digital platforms it's obviously a lot easier.
I don't have a crystal ball, but my hope is that it stabilizes as a category and people see the inherent value in the print product.
If you could make one wish for the year ahead, what would it be?
It would be for the government to create a level playing field. Right now, we as legacy players don't have that. We have a global duopoly that controls 80% of the market and they're completely unregulated. They don't pay taxes, they don't create content and the federal position is effectively to ignore that. It's not clear to me why foreign competitors don't have to pay taxes and are unregulated.
Want your wishes on the 2019 Industry Wish List? There are eight publishing days left on the Media in Canada 2018 editorial schedule. If you or a leader from your media company, brand or agency wants their voice heard, reach out to Bree Rody-Mantha or Catherine Phillips.