Radio could kill the TV star: Deloitte
Duncan Stewart says that soon, young Canadians will spend more time listening to radio than watching TV.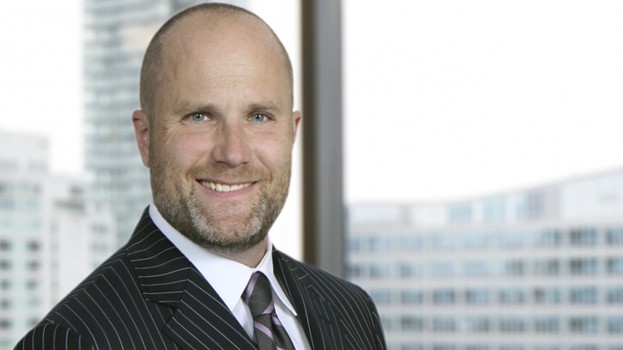 Radio isn't just alive – it's thriving, according to Deloitte Insights' predictions for the year ahead.
Released annually, Deloitte's global Technology, Media and Telecommunications (TMT) predictions report for 2019 focuses on global trends ranging from Artificial Intelligence and 5G adoption to TV sports, e-sports and the resilience of radio.
Since 2001, the report has revealed emerging patterns affecting media, tech and telco industries across the globe. This year's report, authored by industry leaders Duncan Stewart (pictured), Paul Lee, Jeff Loucks and Chris Arkenberk, drew from the company's global survey from August of this year.
According to the report, global radio revenue will reach US$40 billion next year – a modest 1% increase from 2018. Data shows that more than 85% of the adult population tune into radio at least weekly. But what is perhaps most surprising, according to Deloitte, is that people aged 18 to 34 will spend more time listening to radio than watching traditional TV by 2025.
"This is really a bit of a shock," Duncan Stewart, Canada TMT research director at Deloitte, tells MiC.
"Most people that I've talked to around the world had the assumption that radio is shrinking – it isn't, it's actually going up – they're listening just as much as they did 10 years ago." The most critical insight, Stewart says, is that data shows that the decline for TV is steeper than it is for radio.
While podcasts are on the rise, Stewart says traditional radio still rules audio consumption.
"Podcasts are a part of it, but a small part of it," he says. Most of radio's strength comes from the fact that "it's there [and] it's free," according to Stewart, who adds that a lot of people also listen to the radio in their cars and 30% of Canadians 19 to 24 (and 28% of those 25 to 34) listen to the radio at work.
"That's nearly one in three young Canadians who listen to the radio at work," Stewart points out.
He says radio will probably decline within the next three to five years, but "not as quickly' as TV. "Canadian young people will be listening to more radio than they spend watching TV." Based on his research, he says, this has already happened in some Nordic countries.
TV viewing is down across several countries including Canada, according to Stewart, however sports remain a driver for TV, and consumption of the genre is slowing way less than TV in general.
"Before we did the survey, we believed there may be a link between TV sports and betting," Stewart explains, adding that the inspiration for the study came from a focus group Stewart conducted of 120 people across Denmark, Sweden, Finland and Norway where a large percentage of young men gambled.
After conducting the survey of 1,885 men and women in the U.S., Stewart says they were able to spot an apparent association between the two.
"Gambling is a thing – it's a big thing – and it's almost certainly driving TV viewing and TV sports viewing, especially for young men," Stewart says.
The data shows that men age 25 to 34 are the demographic most likely to bet on sports, with 73% saying that they do so versus 49% of men age 18 to 24. Men 25 to 34 are also the most likely to regularly bet on sports (43%).
"You're probably not going, 'Oh my gosh, young men watch sports, who would have thought it,' but what's interesting is that we're able to connect the dots so closely between the population watching sports, how much they're watching and how often they're betting – those that watch more bet more," Stewart says.
According to Stewart, "young men who gambled were much more likely to watch TV," with data from the report showing that 31% of men 25 to 34 watched more than 21 hours of TV sports per week versus 22% of men 18 to 24.
This is true in Canada, where betting on sports results in more hours spent watching them on TV. According to the report, viewers who bet at least weekly watch 10.8 hours of sports on TV on weekdays, 2.5 hours on Saturday and 2.6 hours on Sunday. As the hours watched decreases, so does the frequency of betting.
According to Stewart, the data indicates that there is a limit to the decline in TV viewing.
"If young men are betting on sports and they like watching the sports they've bet on, that means…the decline stops at some point, or at least slows materially, because young men will continue to watch sports [as] they continue to bet on sports," he says.