ICYMI: Omnicom joins podcast study and more
Plus, Captivate enters the Financial District and HGTV reveals its mid-season lineup.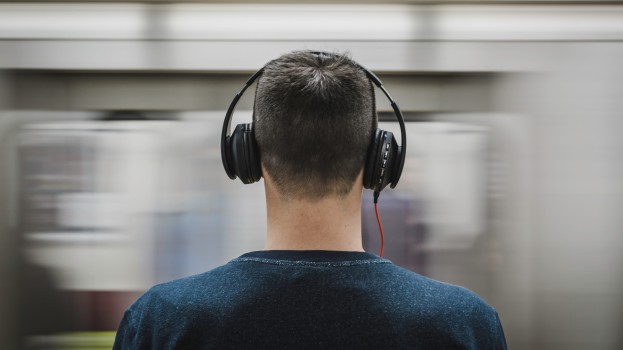 Omnicom looks to 'stay ahead' of the podcast game
Omnicom Media Group Canada has joined Audience Insights to provide support for its next edition of the Canadian Podcast Listener Study, set to release in 2019. The study, which recently issued its second year of results, gives insights into the country's fledgling podcast industry. Audience Insights surveyed more than 1,500 monthly podcast listeners in its most recent iteration. Rob Young, SVP of research at Omnicom agency PHD, said in a statement that "media people in Canada think podcasting is bigger than it really is. That's an indication that the medium is emerging quickly." He says the perceived speed at which podcasts are growing means it's a sign that PHD needs to track podcasting trends and "stay ahead of the game."
Captivate wins a new Toronto location
Place-based digital media company Captivate has won the indoor ad rights for the upcoming CIBC Square building in the heart of Toronto's Financial District. Captivate will deploy its platform on 38 elevator screens upon the building's opening (estimated Q2 2020). Captivate is banking on CIBC's downtown location and modern space in order to market its platform to advertisers.
HGTV announces midseason lineup
This January, two new series will premiere on Corus specialty network HGTV Canada. Boise Boys, a seven-episode series, will air Wednesdays at 10 p.m. beginning Jan. 9 and features a home-flipping duo in Boise, Idaho who make their differences work in their favour. Windy City Rehab, which will serve up 11 episodes and air Sundays at 9 p.m. beginning Jan. 13, features interior designer Alison Victoria restoring older homes in the city of Chicago.
Returning series include Canadian originals Property Brothers: Buying and Selling (nine episodes, Mondays at 9 p.m. beginning Jan. 7) and the second season of Save My Reno (14 episodes, Thursdays at 10 p.m. and 10:30 p.m. beginning Jan. 10). U.S. returning series include Friday night's Island Life, Caribbean Life, Mexico Life and Beachfront Bargain Hunt (all premiering Jan. 4), Tuesday series Hawaii Life and Bahamas Life (Jan. 8), Wednesday night series Flip or Flop Nashville (Jan. 9), dual Thursday night feature My Lottery Dream Home (airing two episodes per week starting Jan. 17) and Sunday night's Home Town (Jan. 20).