Revenues up at Transcontinental
The Q4 and fiscal 2018 results show revenues up at the Montreal-based publishing company.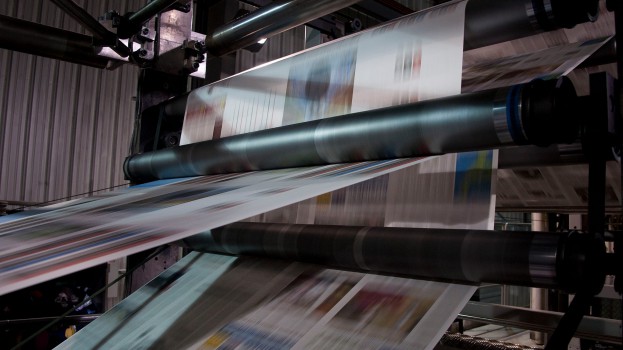 Revenues spiked at Transcontinental both in its fourth quarter and for the year, according to its 2018 fiscal results released Dec. 13.
The Montreal-based publishing company reported fiscal revenue of $2.6 billion – a $616.3 million (30.7%) increase from the $2 billion reported in fiscal 2017 – which the company credits to the acquisition of Ontario manufacturer, Coveris Americas, in May. The increase was slightly mitigated by the sale of its regional Quebec newspapers, which it put on the market in mid-2017 and finalized in fiscal 2018. That sale, along with the sale of nearly 30 East Coast publications in the same year, marked TC's official exit from the consumer publication business.
Of the company's revenues, $1.4 billion came from printing, $976.6 million came from packaging, and $101.7 million came from "other," which includes its advertising and subscription business in its B2B publications. TC's magazines include French general-interest business publication Les affaires, trade publications Advisor's Edge, Benefits Canada, Conseller and more.

The company predicts that its acquisition of Coveris Americas will contribute to revenues and adjusted operating earnings for the next two quarters.
Operating earnings were also up by $65.6 million (21.7%) this fiscal year, while net earnings increased by $1.9 million (0.9%) to $213.4 million.
The company saw a significant increase in revenues for Q4, citing an increase of $302.0 million (57.3%) to $829.2 million, up from $527.2 million in the same quarter last year.
Operating earnings also increased by $1.9 million (1.8%) to $105.5 million, up from $103.6 million in the fourth quarter of 2017. Adjusted operating earnings increased by $29.2 million (28.5%) to $131.6 million, up from $102.4 million in the fourth quarter of 2017.
Net earnings, however, decreased by $6.4 million (8.7%) to $67 million, down from $73.4 million in the fourth quarter of 2017. The company attributed this to higher financial expenses.