CBC goes mass for Gem launch
OOH and TV ads will be used for mass awareness while digital will focus on conversions.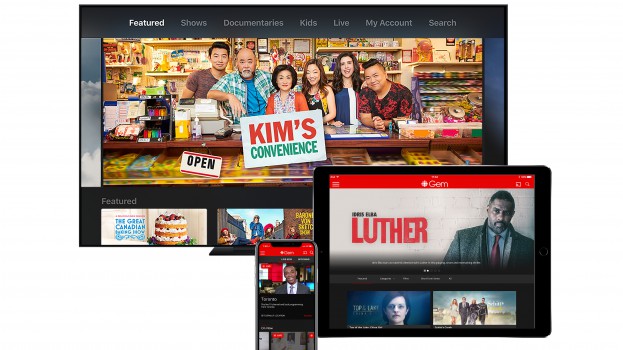 Now that CBC has officially pressed "play" on its rebranded two-tiered streaming service CBC Gem, it's pushed its first promotional campaign into market in an effort to increase awareness and adoption of the service.
Tim Knapp, senior director of marketing at CBC, tells MiC the campaign, which launched into market today, is all about "going as broad of a mix as we possibly can."
That means the creative, which will largely feature the combination of CBC original programming and partnered content that will appear on Gem, will be distributed primarily across out-of-home (concentrating the buy on Toronto and Vancouver) as well as television, programmatic and social buys.
Knapp says the television and OOH ads will be targeted toward focusing on the features that "really differentiate the service," such as the two-tiered membership (ad-supported content for free customers, ad-free for paying subscribers), live TV, full seasons on-demand and an archive of older CBC shows and some international series.
For digital, Knapp said, the ad buys will focus more on conversions and directly linking to the sign-ups.
CBC initially launched the app under the banner "CBC TV" last year. Knapp said the pubcaster "learned a lot in terms of what our audience liked" in terms of programming choices. He said many of those programs, such as Kim's Convenience and Schitt's Creek will be "front and centre" in the creative.
He also said the campaign assets will be tailored to specific age demos, based on the independent genre verticals. "We have a comedy campaign, a drama campaign, we're really targeting it to fans of those programs." He said comedy will be targeted at younger demos, whereas drama will be used to aim for older fans.
"For us, this is just the first step," says Knapp, who explained that the first phase will be in market until the spring, but digital creative and planning will be adjusted depending on audience reaction.
The media buy was conducted through IPG agency Initiative.