Spotted! Mary Poppins swoops into Toronto
A Disney Canada activation saw Mary and her famous umbrella at the CF Toronto Eaton Centre.
Walt Disney Studios Canada put on a fanciful activation in Toronto this month, creating an OOH experience that celebrated the upcoming Mary Poppins sequel, Mary Poppins Returns, in theatres Dec. 19.
Rolled out initially at the CF Toronto Eaton Centre, the activation features a life-sized Mary Poppins cutout flying 55-feet above ground among a sea of red, blue and green umbrellas.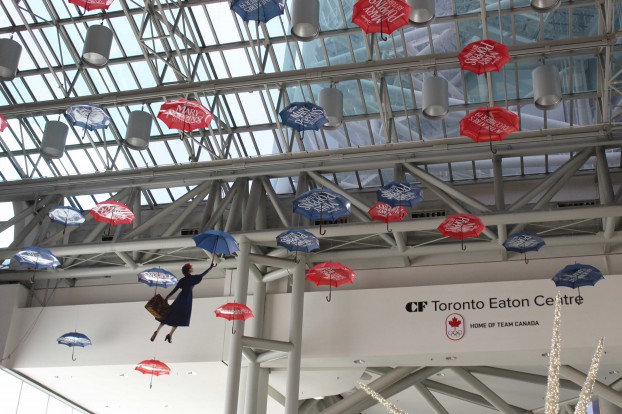 According to Greg Mason, VP of marketing for Walt Disney Studios Motion Pictures Canada, while the activation is being promoted on Disney's digital and social channels, it was more meant to be "discovered."
"We're really about promoting the film, so we really wanted people [that were] riding the escalator up to the main level [to look] up and you see this beautiful display [and] be caught in that magic moment," he says.
A similar activation is also appearing at outdoor holiday markets in Vancouver, Montreal, Calgary, where people can take a photo among what Mason calls an "umbrella tree."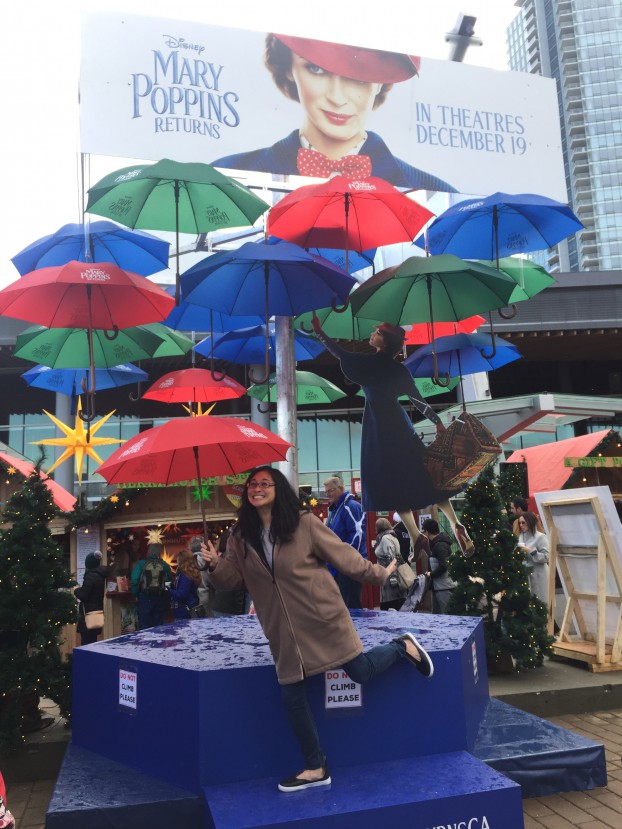 Reminiscent of the childhood classic, the activation aims to create buzz around the release of the film as well as a shareable photo op for visitors to the shopping center from Dec. 13 to 23.
The activation was executed by Walt Disney Studios Canada worked in partnership with Branded Cities and Cadillac Fairview to bring to life this magical experience. Disney Canada's media buy was handled by Carat.
The ground-level activations, executed by Simon Pure as the XM agency, are supported by Mary Poppins Returns brand ambassadors encouraging consumers to take a photo with Mary Poppins below the umbrellas, to share on social media.