Verizon rebrands Oath, adds to Yahoo Finance
In the New Year, Verizon plans to expand live market coverage on Yahoo Finance and add a premium tier with tools for investors.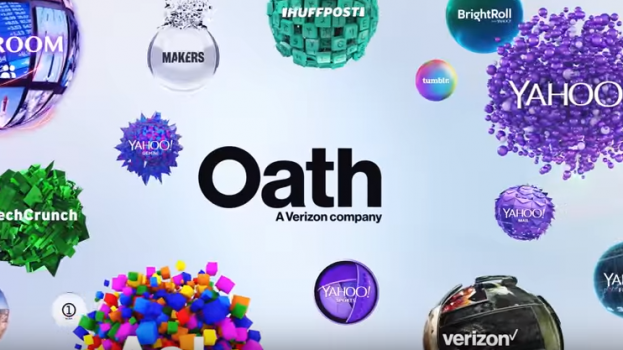 As of Jan. 8, the Oath name will officially no longer be a part of Verizon's vernacular.
From that point on, Verizon Media Group will be the name that encompasses ad-supported platforms such as Yahoo and its various verticals, as well as HuffPost. The rebranding, according to Verizon, is to better represent the media sector as "a core pillar of Verizon's business."
Verizon is currently working to make it easier "for advertisers and publishers to solve their business challenges" through the launch of more unified ad platforms, according to a statement posted by Guru Gowrappan, CEO of the Verizon Media Group unit.
New programs introduced in recent months include the launch of an ad-supported Yahoo app, a reorganization of Yahoo Finance's content verticals and expanded distribution with partners such as Apple TV, Roku, YouTube, Twitter and LinkedIn, a stateside partnership with the NFL and NBA to give users access to live-streamed games, a new Yahoo Mail for iOS and Android, the launch of HuffPost Life and others.
In the New Year, Verizon plans to expand live market coverage on Yahoo Finance, covering the eight hours of bell-to-bell coverage beginning Jan. 7. It will also unveil a Yahoo Finance Premium subscription product, which will provide investors with new tools including proprietary data sets and additional research. Cost details have not yet been revealed.
Verizon has also recently changed its policy on Tumblr to outlaw what it has deemed as potentially unsafe content for younger audiences (mostly related to sex and nudity). The policy, which went live Dec. 17, has prompted some outrage from Tumblr users and talks of boycotts, although Verizon maintains its position on the content policy.