Canada's top TV this fall: Numeris
We break down which shows, old and new, took home the most viewers – and which were seemingly ignored.
By Catherine Phillips and Bree Rody-Mantha
We think about TV all the time here at MiC. Besides issuing our weekly Numeris report, we do regular check-ins for fall TV and midseason to see where the networks are putting their marketing dollars and what's bringing in the big audiences. We also attend the major networks' Upfronts every year to gain further insight into their strategies, and talk to buyers and industry leaders about what they want to see change on the medium.
This year, for the first time, we've gone digging through the Numeris Top-30 for every week on the fall broadcast schedule to bring you a summary of what Canadians tuned into this season – and what they changed the channel on. Who's the top cop – FBI's Missy Peregrym or NCIS' Mark Harmon? Do the Pearsons outrank The Conners? And which doctor on which procedural drama would you trust your life with?
We looked at the numbers to see what story the data told.
Numeris results measure average minute audiences for Anglophone Canadians age 2+. Results were retrieved from the Numeris Top-30, which measures same-day audience plus seven. Results span from Sept. 23 to Dec. 9. Some AMA results were not included in the Top-30 and were retrieved from the respective broadcaster's PR and communications departments.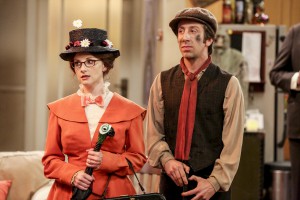 Class clown
The results will shock few: The Big Bang Theory remains not only Canada's most-watched comedy, but also the most popular overall series with an AMA of 3.56 million for this season (so far). Big Bang, which airs Thursday nights on CTV, is currently in its final season.
Drama queen
From tear-jerkers to heart-pounding procedurals, this fall has seen plenty of drama hit the airwaves. Coming out on top was one of the new additions to the lineup – Global's New Amsterdam, at 2.21 million average viewers.
Most popular new kid
New Amsterdam also took this title. As for the most-watched new show on Bell Media's CTV, that was The Conners with 1.87 million. We consider The Conners a slight grey area – it's a continuation of Rosanne's reboot last season, but it's technically in its "first" season. If you don't consider The Conners a new show, CTV's top-performing new title is The Rookie, with 1.72 million average viewers.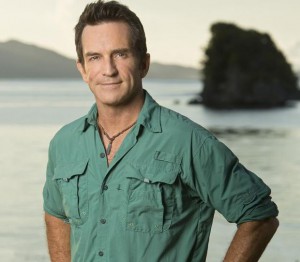 Unscripted champion
Many reality shows have come and gone over the last 20 years, but with 2.01 million average viewers, Survivor on Global easily took the title – again.
Best vintage style
This year proved again that the reboot trend that began several years ago is not a flash in the pan. The top reboot this year was The Conners (CTV). Whether or not this counts as a reboot is also a grey area, so we'll also acknowledge the next-highest viewed reboot, Hawaii Five-O (Global) with an average of 1.58 million.
Pre-med prodigy
This season saw a number of new and returning lifesavers, as well as first responders and dispatchers. While newcomer New Amsterdam (Global) came close, Freddie Highmore's Dr. Shaun Murphy in The Good Doctor (CTV) won the most viewers, with an average of 2.64 million viewers.
Most patriotic
Few Canadian originals took to the small screen this fall (most are holding off until midseason), but CBC's Murdoch Mysteries managed to snag the most viewers of all scripted programming with an AMA of 1.03 million. Of course, Hockey Night in Canada's prime time Eastern broadcasts still took the top spot, at 1.3 million average viewers. According to Rogers Media, the program also extended its reach by 2% over this period last year.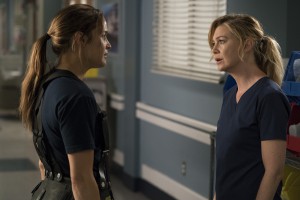 Grade skippers
A small selection of last year's midseason series moved to the fall and grew their audiences from there; CTV's new Shondaland selection Station 19 took an average of 1.81 million viewers while Global's 911 became one of the season's top shows at 1.94 million viewers. The Resident moved not only to the fall but also to a new network; on CTV the medical drama snagged 1.48 million average viewers, an improvement from last year.
Truant
Most of the new comedies to roll out this year failed to even graze the top-30 most weeks; Global's half-hour comedies I Feel Bad, The Neighborhood and Happy Together didn't quite leave their mark, nor did City's Rel and The Cool Kids. God Friended Me was touch-and-go with the top-30, and for all its online buzz and Netflix fandom, The Good Place rarely placed high (although it has still been renewed for a fourth season). And for all its promotional efforts, City's ensemble drama A Million Little Things didn't rake in the millions of viewers.
Honour roll: National top-10
1. The Big Bang Theory on CTV Thursday nights at 8 p.m.: 3.356 million viewers
2. Young Sheldon on CTV Thursday nights at 8:30 p.m.: 2.65 million viewers
3. The Good Doctor on CTV Monday nights at 10 p.m.: 2.64 million viewers
4. New Amsterdam on Global Tuesdays at 10 p.m.: 2.21 million viewers
5. Survivor on Global Wednesday nights at 8 p.m.: 2.01 million viewers
6. FBI on Global Tuesday nights at 9 p.m.: 1.99 million viewers
7. 9-1-1 on Global Monday nights at 9 p.m.: 1.94 million viewers
8. NCIS on Global Tuesday nights at 8 p.m.: 1.9 million viewers
9. The Conners on CTV Tuesday nights at 8 p.m.: 1.87 million viewers
10. Station 19 on CTV Thursday nights at 9 p.m.: 1.81 million viewers
National top-five, new series
1. New Amsterdam on Global Tuesdays at 10 p.m.: 2.21 million viewers
2. FBI on Global Tuesday nights at 9 p.m.: 1.99 million viewers
3. The Conners on CTV Tuesday nights at 8 p.m.: 1.87 million viewers
4. The Rookie on CTV Tuesday nights at 10 p.m.: 1.72 million viewers
5. Magnum PI on CTV Monday nights at 9 p.m.: 1.34 million viewers