How will the industry remember 2018?
We reveal what got the viewers – and us – most excited.
Everyone said 2018 would see massive changes in the media landscape. But it wasn't until we dove in to look back at what stories garnered the most views on MiC in 2018 that we realized just how many shake-ups there were in agencies, media companies and brands.
From moves of media dollars to C-suite shuffles, we take you through the biggest stories for MiC readers – and why they were important.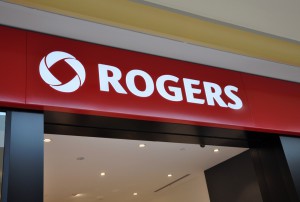 Biggest account win: Rogers moved all of its media buying activity under one roof, prompting Omnicom Media Group to create a dedicated division, Red Magnet. The move to consolidate served as a reflection of the current media landscape, according to Drew Stevenson, VP and head of brand at Rogers.
Second place went to a more recent win, but an equally iconic Canadian brand: Tim Hortons, which moved to Horizon Canada after less than two years with UM.
Biggest agency people moves: This year saw plenty of shuffle in agency C-suites. From Devon MacDonald taking the chief executive role at Mindshare (and Sarah Thompson joining the agency to fill the void as CSO) to "sell-side" veterans Graham Moysey and Kristie Painting becoming CEOs at IPG Mediabrands and Wavemaker respectively, as well as Alex Panousis taking the top media post at Havas and Caroline Moul becoming president of PHD, the year had no shortage of change in the top ranks. But the biggest move of the year came at the very beginning, when Omnicom Media Group's Fred Forster suddenly exited the agency group, with Cam Reston taking his place.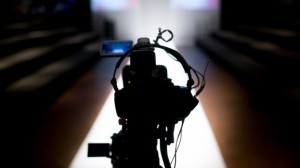 Biggest media story of the year: Layoffs continued to be a major trend across the media sector; the termination of at least 10 positions at Bell Media in May caught the most reader attention. Close behind was a dual round of layoffs in November, which included on-air radio talent at Bell Media and editorial staff at Torstar. Other high-profile media layoffs included Vice Media and Postmedia, while the Yellow Pages' announcement that it would exit the "agency" segment by liquidating Mediative and selling Juice also caught readers' attention.
Most-read campaigns and activations: The lion's share of views easily went to Oh Henry's Toronto stunt, in which it capitalized on the recent 4/20 holiday by introducing the limited edition 4:25 bar, designed to cure the munchies that set in at, well, 4:25.
Top acquisition story: This fall, MiC got the exclusive scoop on the acquisition of Tapped Mobile by EQ Works. EQ Works president and CEO Geoff Rotstein viewed the acquisition of adding to EQ's digital marketing offering, given Tapped's mobile research and targeting capabilities.
Our picks
Sometimes it's not just about what got the most views. Our editorial team works hard every day to deliver meaningful stories in a timely manner, but some stories have stuck with us more than others.
Bree Rody-Mantha, news editor
"When I think of Sportsnet, I think of Scott Moore – to me, he is Sportsnet. The interview with him on his last day of work turned out to be one of my favourite of the year, because Scott really dove into what it takes to build a successful media brand, all the different gears that have to move together, and how much mental energy it takes from an individual. Plus, it never hurts to get to talk hockey during an interview."
Honourable mention: The effects of newspaper closures on small towns.
"When the town I grew up in had its newspaper shuttered this summer, I realized how much closures go beyond the papers themselves – plenty of these towns have no billboards, transit systems or even much in terms of local radio. I called up the mayor of my hometown and the former publisher of a paper in Rainy River, and used data from Public Policy Forum, to put the closures on context.
Catherine Phillips, staff writer
What the future holds when it comes to ads.cert
"Brand safety is a hot button issue industry-wide, so when it came time to think about how the IAB's fraud-fighting initiative, ads.txt, is going to evolve into the as-yet-adopted ads.cert, I wanted to learn from the experts. This was admittedly new territory for me. To help me get up to speed, I connected with Patricia Gray of Media Experts, Ian Trider from Centro and Sonia Carreno at IAB Canada. It's not every day reporters get to take an extra deep dive with our subjects, but together they helped me get answers to big questions about what the future holds when it comes to a safer supply-chain."
Honourable mention: Fall TV check-in with CTV
"There's nothing better than a revealing interview. MiC's Fall TV check-in with CTV was just that. I got the chance to speak with Bell's president of content and programming, Mike Cosentino, who allowed me to dive into the network's go-to-market strategies, providing valuable insight into what was working (and what was not) in terms of its new and returning shows. He even revealed areas that Bell wants to improve – not information that's often divulged. Thanks to his candor, the story allowed both me and our readers to better understand what goes on behind the scenes, and that's a great day on the job for me."