Devon MacDonald on facing fears and change in 2019
Mindshare's CEO on how to evade defeat by running towards change in the new year.
As 2019 gets underway, and the industry trickles back to work, Media in Canada is inviting media and marketing execs to share their New Year's Resolutions around areas of improvement. Check back each day for more good-for-the-industry goals as we kick-off the final year of the twenty-tens.
By Devon MacDonald
There's a great scene in the timeless Monty Python movie, The Holy Grail, where a man is running towards a castle gate. The guards just watch him coming, time after time in a loop, and are suddenly surprised when he arrives, stabs one of them and enters the castle.
That's too often how organizations deal with change. They see what's coming, but are always surprised when it arrives. As an industry, we're often stuck in the immediate-term – dealing with things as they happen today. We're not taking the time to look at the industry from a longer-term macro POV in order to make the necessary investments.
Heading into 2019, there are goals we can set as an industry to meet some of the changes that are coming, such as more training, better data integration and remembering brand building.
We need to speak the same language. The incredible rise and complexity in media has left the few knowing more, and more knowing less. When that happens it's incredibly difficult to deal with issues of today and tomorrow because not everyone involved understands what's causing the issue, let alone solving it.
If we're to communicate effectively as an industry, we need all parties; brands, media companies, regulatory bodies and agencies to make sure that when we say something, we all understand what it means. Sounds simple, but there is a glut of misunderstanding about basic marketing terminology, let alone what the details of tagging are. We need to invest in training at all levels across the industry so that everyone can understand the core components of what makes media work today.
We need to integrate better. There is no one-stop-shop anymore. Being open to collaboration and integration across agencies, brands and partners is going to be critical for our collective success. This is most true when it comes to data. There is a wealth of information that on its own can provide some insights, but combined with other data sets becomes the most valuable resource a marketer has.
Organizations, departments or teams too often hold onto data, in order to hold onto power. Yet brands need more consumer insight, agencies need more business results and media companies need more context. Combining data sets and sharing results takes trust, security and patience but is essential for our combined success. If you think that your organization has this solved or that you are too far behind, you're wrong. Integration of data is a continuous process that requires involvement from all partners to provide the best outcomes possible.
We need to balance outcomes. Short-termism is much bemoaned, but it's not going away. As consumers expect more for less and faster products and services, our delivery and measurement will need to adjust. Budgets, assets, processes and teams need to be adaptable. The danger, though, remains the same. By just focusing on what's in front of us, we aren't building for the future.
The strongest brands still drive the strongest returns. Consumers want more from companies in terms of their behaviour and belief systems. Building brands to deliver results continues to be our core mission. It's the results that we need to work on together. We need to ensure that the programs we implement support the demand of the consumer in availability and delivery, while building long-term value for a brand to grow.
The changes facing our industry are in front of us, and are only going to increase in pace and volume. If we're running towards change in 2019, we're going to defeat it. If we're standing there just guarding it, we're going to get stabbed.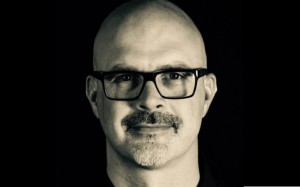 Devon MacDonald is CEO of Mindshare Canada