Survivor comes out on top: Numeris
The reality program garnered more than two million viewers, taking over regular The Big Bang Theory.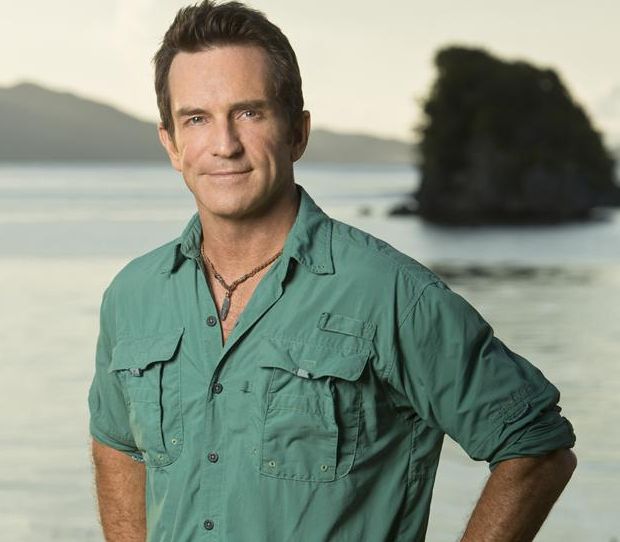 There was a noticeable shakeup in TV viewership for the week of Dec. 10 to 16, with reality program Survivor taking the top national spot with over 2 million viewers, according to Numeris.
The national runner-up was a tie between CTV's The Rookie and Global's NCIS, which both garnered 1.9 million viewers. Rounding out the top five were Global's FBI and CTV's The Conners.
CTV's The Big Bang Theory, which did not air a new episode this week, regularly led the charts over the past several months, with its other hit programs Young Sheldon and The Good Doctor often not far behind.
In the Quebec market, L'Experience Messmer and Les enfants de la télé tied for the top spot with 111,000 viewers. Discussions avec mes parents, Infoman and Les dieux de la danse rounded out the top five.
Canada
1. Survivor on Global Wednesday at 8 p.m.: 2.12 million viewers
2T. The Rookie on CTV Tuesday at 10 p.m.: 1.90 million viewers
2T. NCIS on Global Tuesday at 8 p.m.: 1.90 million viewers
4. FBI on Global Tuesday at 8 p.m.: 1.80 million viewers
5. The Conners on CTV Tuesday at 8 p.m.: 1.76 million viewers
Montreal (Anglophone)
1T. The Conners on CTV Tuesday at 8 p.m.: 65,000 viewers
1T. The Rookie on CTV Tuesday at 10 p.m.: 65,000 viewers
3. CTV Evening News Weekend on CV Sunday at 6 p.m.: 60,000 viewers
4. Saturday Night Live on Global Saturday at 11:29 p.m.: 57,000 viewers
5. The Big Bang Theory on CTV Thursday at 8 p.m.: 56,000 viewers
Quebec (Francophone)
1T. L'Experience Messmer on TVA Sunday at 7:30 p.m.: 111,000 viewers
1T. Les enfants de la télé on SRC Wednesday at 8  p.m.: 111,000 viewers
3. Discussions avec mes parents on SRC Monday at 7:30 p.m.: 890,000 viewers
4. Infoman on SRC Thursday at 7:30 p.m.: 812,000 viewers
5. Les dieux de la danse on SRC Tuesday at 8 p.m.: 771,000 viewers
Toronto/Hamilton
1. Survivor on Global Wednesday at 8 p.m.: 506,000 viewers
2. Saturday Night Live on Global Saturday at 11:30 p.m.: 420,000 viewers
3. FBI on Global Tuesday at 9 p.m.: 415,000 viewers
4. Hockey: Toronto Maple Leafs vs Tampa Bay Lightning on Sportsnet Thursday at 7:39 p.m.: 410,000 viewers
5. NCIS on Global Tuesday at 8 p.m.: 365,000 viewers
Edmonton
1. Bull on Global Monday at 8 p.m.: 82,00 viewers
2T. NCIS on Global Tuesday at 9 p.m.: 78,000 viewers
2T. The Big Bang Theory on CTV Thursday at 9 p.m.: 78,000 viewers
4. FBI on Global Tuesday at 10 p.m.: 77,000 viewers
5. Survivor on Global Wednesday at 9 p.m.: 76,000 viewers
Calgary
1T. Bull on Global Monday at 8 p.m.: 97,00 viewers
1T. NHL Hockey on Sportsnet Wednesday at 6:42 p.m.: 97,000 viewers
3. NCIS on Global Tuesday at 9 p.m.: 95,000 viewers
4. The Rookie on CTV Tuesday at 8 p.m.: 86,000 viewers
5. Criminal Minds on CTV Wednesday at 8 p.m.: 79,000 viewers
Vancouver/Victoria
1. FBI on Global Tuesday at 9 p.m.: 187,000 viewers
2. Survivor on Global Wednesday at 8 p.m.: 182,000 viewers
3. NCIS: New Orleans on Global Tuesday at 10 p.m.: 153,000 viewers
4T. Bull on Global Monday at 10 p.m.: 147,000 viewers
4T. NCIS Los Angeles on Global Sunday at 9 p.m.: 147.000 viewers