C-suite moves at Quebecor, Videotron
Jean-François Pruneau will assume the top spot at Quebecor's affiliated BDU, and two senior team members are moving into the C-suite.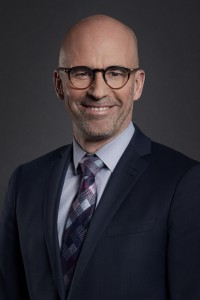 Quebecor has made two c-suite appointments and has also selected a new CEO for its affiliated telco, Videotron.
Taking the top spot at Videotron is Jean-François Pruneau. He succeeds Manon Brouillette in the position of president and CEO. Brouillette announced her departure in October, with her final day taking place Dec. 31.
Pruneau (pictured top left) has been with the broader Quebecor company since 2001 and, prior to his promotion, served as SVP and CFO of Quebecor. He has worked across the compan's portfolio including with Quebecor Media, Videotron and Sun Media Corporation. His mandate will include leading the executive team, focusing on customer experience, innovating the product and expanding its market presence.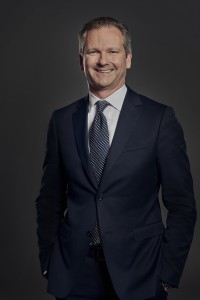 Hugues Simard, who worked for the company for nearly 20 years before departing in 2017, will return as its new CFO. Simard (pictured right) occupied senior positions with Quebecor and its subsidies, including VP of finance and CFO for Sun Media corporation, SVP of development and strategy for Quebecor Media and, most recently prior to his departure from the company, SVP and CFO of Videotron. Following his brief departure, he served as EVP and CFO for Indigo Books and Music in Toronto.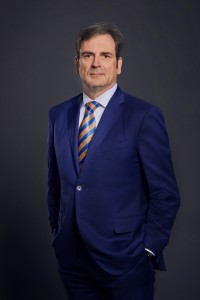 Marc M. Tremblay, Quebecor's current chief legal officer, will become the company's COO in addition to his current legal duties.
Tremblay (pictured left) has been with Quebecor for more than a decade. Prior to his time at Quebecor, he practiced law with Ogilvy Renault. Since joining Quebecor and becoming immersed in the world of media, he has also served as chairman of the board for the Fondation du CHUM. Now adding the COO duties to his mandate, he will assist Quebecor president and CEO Pierre Karl Péladeau in managing the company's operations, overseeing its business development.
Péladeau says the C-suite moves at Quebecor were prompted by the shift in Videotron's top job. "The changes at the top of Videotron have afforded us the opportunity to expand the role and increase the responsibilities of some long-time associates of Quebecor," he said in a statement.