Start, stop, change: Corus gets customized
Spencer Charters and Barry Marcus explain how the entertainment company is using demographic segmentation to make ad buys more efficient.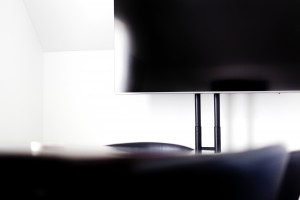 In the last several years, the industry has seen murmurs – and occasionally rally cries – around the apparent rise of programmatic and addressable TV.
An automated buying system which trades TV inventory in the same fashion as so many digital banner and video ads, with advertisers purchasing and planning according to target demos and transacting on an auction-like platform seems, at times, too good to be true.
And, according to some, it is. Many in the industry have concluded that TV ads cannot be traded in a true programmatic fashion, which is why many media companies have taken to identifying new practices by monikers such as "P-TV" and "enhanced television."
But the failure to attain "true programmatic" practices doesn't mean waves aren't being made. Media companies across Canada have been striving for years to make buying more efficient and targeted as advertisers look to get more out of their dollars. One such company is Corus.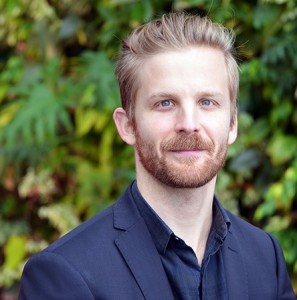 Spencer Charters, VP of data and advanced advertising and Barry Marcus, director of advanced advertising sales, chat to CARD about how Corus is moving forward, without the "p-word."
Corus created a dedicated innovation team responsible for product development across the digital portfolio, says Charters (pictured left), and that team plays a big part in shaping the future of the company's television products. In Charters' view, it has to, as advertiser needs have changed. "They expect more than they did five, 10 years ago, before Facebook and Google took over."
He says work began on the TV side when Corus sensed a gap between "the way we talked about the audience we delivered and the way the advertisers viewed their targets." He adds that market demographics were "getting very dumbed down." Age and gender are a useful tool when one wants to "cover a big swathe of the population," he says, but with more advertisers turning to Facebook and Google for hyper-tailored and targeted campaigns, brands are used to activating against something more specific than "women age 25 to 54."
Marcus adds that with Corus operating a wide variety of specialty channels, on top of its flagship network Global, "our brands and network are assumed to attract types of audiences that extend beyond the age-sex demo. The tools we're developing are additive to that, which you need when you have different objectives."
How it works
Those tools began with consumer segmentation from Environics Analytics, which were matched with detailed viewing records from set top box (STB) data at scale. The data came from 500,000 households, compiled and analyzed in ways that are compliant with PIPEDA. Charters explains the segmentation data covers details such as life stage and product purchase behaviours, while Corus' data shows what kind of programs are consumed by the highest proportion of those groups. Examples include the "Fashionista" segment and the "Home Improver" segment.
While Canada's BDUs don't allow different ads to be targeted to individual households – Jim, the 43-year-old hockey enthusiast in Oshawa, will still be served the same ad as Julie, the 50-year-old home improver in Peterborough – the system has allowed Corus to place ads in the spots where they know the highest proportions of specific groups will be watching. It's more efficient, Charters and Marcus say, than simply transacting on broad demo info.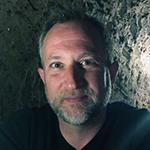 The Environics Analytics pairing was "the first big step," according to Marcus, pictured right. Now, advertisers have also started to develop more custom segments over the last two years, incorporating their own data with Corus. Charters estimates that 15% of Corus' TV advertising is now done with advanced segmentation.
How it's developing further
The company also recently developed its self-serve audience buying platform, Cynch. The platform went into soft-launch in May, just prior to the Upfronts, and fully launched last fall. It's not a real-time buying environment, Charters says, but it gives advertisers access to the very same inventory that Corus sales reps have access to.
Marcus adds that it's important to distinguish Corus' systems from "addressable" television. "That's the language the Americans use," he says, but adds that even if it doesn't allow advertisers to personally address different individuals with their ads, it addresses a number of buyer pain points. He says the interface and buying experience has improved from years past, and there are now only five steps required from end-to-end, allowing for quicker campaign planning.
Another major issue it's hoping to tackle is speed of reporting after the completion of campaigns. "For us to do a post, historically, would take months following the end of the campaign," Charters says.
Marcus says Corus is working with Numeris to bring in confirmed audiences about 10 days after each broadcast week ends. "The confirmed actual audience goes up into the platform, even though on the other side, we're still working our estimates on seasonal averages." While the Numeris numbers cover the average-minute audiences, the push for the analytics firm to offer commercial-minute audiences has yet to come to fruition. "I don't think that's anything any single broadcaster can do," Marcus says, adding that the industry will have to continue to rally together to push for CMAs to be provided regularly.
What's next?
Charters says despite the progress being made, Corus' Cynch program is still only in beta – although the beta is expansive, running across 24 specialty channels. Over the next two years, Charters says, adding more channels is a priority.
He also wants to see the segmentation harmonized across media companies. "Most buyers do still view [all] TV as a platform. Ideally, we'd have consistent segmentation, a consistent way of buying across all broadcast partners. We're very, very open and have been pushing for industry standards around segmentation and automated buying. We're open to conversations about licensing Cynch to other broadcasters."
But before scaling, Charters says, the company needs to make sure it's "delivering on expectations as well as possible, which is why we chose to do the beta early." After more feedback, he says, it's time to start scaling.