Andrew MacLeod takes reins as Postmedia CEO
Paul Godfrey remains on as executive chair of the media co. as part of its previously announced succession plan.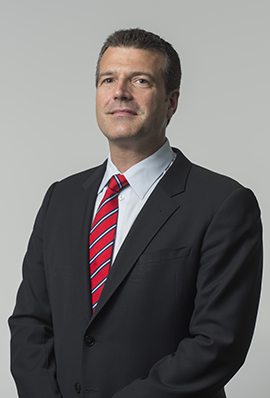 Postmedia has a new lead executive, as Andrew MacLeod takes the CEO reigns from Paul Godfrey.
Announced ahead of this afternoon's Q1 earnings call, MacLeod – previously the company's COO – will add CEO to his president's title. He was named president in 2017 when Postmedia first announced its succession plan for Godfrey.
Godfrey, who has run Postmedia since it was founded in 2010, will remain with Postmedia as executive chair, providing advice to MacLeod and continuing to lead its board of directors.
As president and CEO, MacLeod will have direct responsibility for all aspects of Postmedia's operations, which includes more than 140 brands across multiple media platforms. In a press release announcing the change, Godfrey praised MacLeod for leading "a strategy that has delivered continued growth in new revenues and successful structural transformation that will continue to put Postmedia on a strong footing at a critical time for the industry" since taking on the president's title.
Indeed, Postmedia has seen eight straight quarters of double-digit digital advertising revenue growth, including 13.2% in its most recent quarter. It has also launched new products, such as The GrowthOp, to capitalize on new audiences – an approach MacLeod has previously said he intends to keep pursuing. However, those digital gains have not been enough to offset losses in other areas of its business, which have facilitated the need to cut costs at the company, including staff reductions, the closure of some newspapers and reductions in print schedules at others.
Despite digital gains, overall performance has been a constant issue for Postmedia in recent years, with investor calls occasionally becoming heated. Last month, it was reported that one of Postmedia's largest shareholders was "increasingly frustrated with Postmedia's performance on Godfrey's watch." Another pain point during Godfrey's tenure has been large annual bonuses for execs at Postmedia (including MacLeod) during years that have seen significant layoffs and lackluster financial results.
"Paul has led this company since its inception through tremendous change and important strategic initiatives and Postmedia will continue to benefit from his industry insight as we move forward," MacLeod said in the release. "Looking ahead, we remain committed to accelerating our two-pronged strategy – to extend the legacy runway and grow new digital revenue as we continue to face a disrupted media ecosystem head on."
More to come.