Accenture's Brent Chaters on building the CMO of 2019
The company's digital customer practice lead shares what marketers need to do to stay ahead of the pack in the new year.

As 2019 gets underway, and the industry trickles back to work, Media in Canada is inviting media and marketing execs to share their New Year's Resolutions around areas of improvement. Check back each day for more good-for-the-industry goals as we kick-off the final year of the twenty-tens.
By Brent Chaters
I often pass by a wide assortment of advertisements lining pathways, covering pillars, and wrapped around trains. The other day when I saw a train pull into the station with the typical wrap, I didn't think much of it until I realized that ads on my phone and the free wi-fi connectivity page were geotagged with the brand's creative.
My first thought was this is a great way to immerse the consumer in the brand, both physically and digitally. By intelligently targeting marketing spend in this way, your value can go further in by being relevant in more contextual ways. This can be difficult to do well, and execution is most often achieved by those CMOs who have evolved their marketing persona and driven the entire C-suite to rotate toward the next wave of digital and data to engage consumers.
If your organization is not already doing this, consider making it your new year's resolution.
But beware, a barrier that I most often see at the C-suite level (across various organizations) is that CMOs tend to fall into three main categories: brand-centric, sales-centric or growth-centric. When there is a strong reliance on a particular style, it pigeon-holes the CMO into eventually exhausting tactics that expel similar outcomes – or, worse, becoming lost in creating integrated strategies for their brand, partners and customers.
So the challenge I present to CMOs in 2019 is to consider which of the three approaches they align with best, and whether their marketing and communications strategies deliver holistic results as a result. We all need to look long-term and have a vision of what we want to build for the future of our brands – and it begins with determining what style the CMO is currently aligned to.
In the changing landscape, marketers must redefine their role more broadly than it has traditionally been. They must consider how they will continue their conventional job responsibilities while helping to lead measurable growth, adopt fresh value propositions, and engage with consumers in emerging channels. Rethinking how traditional strategies are evolving will also be crucial as consumers adopt modern ways of engaging with brands, and further understand the role they play in sales cycles, user care, and product interaction.
It's imperative that the CMO defines where on the spectrum they must be, as well as what their marketing organization will provide the entire enterprise amid the maelstrom of digital, data, AI, VR, blockchain, and other emerging technologies.
And so, 2019 is the year of redefining the role of the CMO, so that he or she can stay ahead of the marketing pack. This will ultimately make a greater impact in the long-term value that they bring to the C-suite – and their organization as a whole.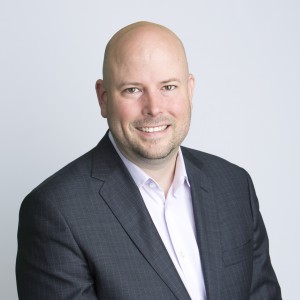 Brent Chaters leads Accenture Interactive's digital customer practice in Canada.