Andrew MacLeod: 'We're not that legacy dinosaur'
Postmedia's new CEO on the company's future. Plus, highlights from the media giant's first quarter.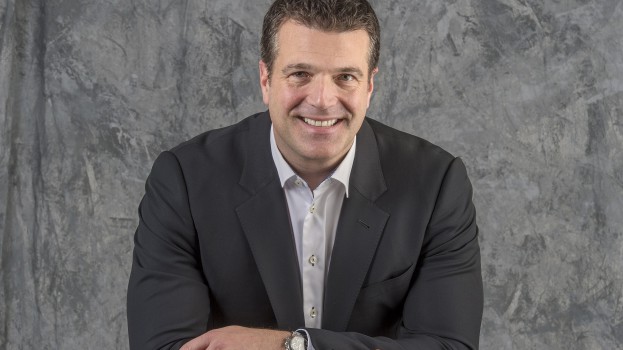 "For some time, we had this dying, legacy dinosaur perception associated with ourselves."
Andrew MacLeod spoke to MiC hours after being named CEO of media giant Postmedia. MacLeod, whose promotion had been long-awaited given a secession plan in place for now-former CEO Paul Godfrey, says in the era of disruption, one of the biggest tasks Postmedia has faced is changing what people – and clients – think of Postmedia.
"We have a lot of data points, we know how to activate on them, and we're really digitally savvy," he says. "We're not that legacy dinosaur, and I think that's getting across."
Godfrey, who had been the CEO since the company's inception in 2010, will remain the company's executive chairman.
MacLeod said that although it might seem sudden from the outside, the transition has been very deliberate and, from his perspective, not abrupt at all. This is despite the fact that in 2016, the company announced that Godfrey would stay on until 2020.
"Back in 2016 after the recapitalization, I think the investor group that came in wanted to ensure stability. Paul has a certain gravitas, and they wanted to lock him down for some time." But MacLeod, who joined the company in 2014, was upped to COO in 2016 and then added the duties and role of president in 2017. That, he said, was part of a "natural progression" that ensured a smooth transition.
Although it's been a smooth transition internally, MacLeod admitted there's some mental baggage involved. "Paul and I worked together very closely the last few years, and we've always been hand-in-glove on pretty much everything. But shifting the mental posture is a big one. You're no longer anyone's wing. Every decision, you're accountable for. You're now the person signing off, and the buck stops with you."
But, he says, "very little is going to change" in terms of the company's strategy going forward. A well-articulated plan was established several years ago, says MacLeod, who has often spoken about the plans to extend Postmedia's "legacy runway" while it gains momentum on its digital operations.
That plan is working, says MacLeod, who spoke to MiC after the company announced its first-quarter results.
The results showed that total revenue came to $171.3 million (down from $189 million in Q1 2018). Of that, $77.1 million came from print advertising (down from $91.1 million), print circulation brought in $53.5 million (down from $58 million) and total digital revenue came to $32.7 million (up from $31.3 million). Expenses reduced by $15.5 million, with the biggest drop being compensation (now $58.3 million, down from $66.4 million). Much of the expense cutting has been attributed to the closure of some community papers and the reduction of print schedules.

The results might seem like a lot to fight against, but MacLeod says there are positive signs all around. "We've slowed the decline rate [for print], and we've retired more than half of our debt." The big success story, he says, is digital, which is now in its eighth consecutive quarter of double-digit growth. "There are a lot of players out there who have strategies, but it's another thing to actually generate growth in an age where Google and Facebook are so powerful."
Nevertheless, he says "we're still in a super-fluid industry that's very disruptive." Marketing and connecting with Postmedia's clients is the next big challenge. "We need to get the message out that we've spent the last few years innovating. We need to connect with our agency partners, our larger customers and even our smaller customers and demonstrate that what we're doing is working, and we want to do more of it."