How TV fared over the holidays: Numeris
Viewers were split between news, sports and the occasional rerun during a period where audiences were generally lower.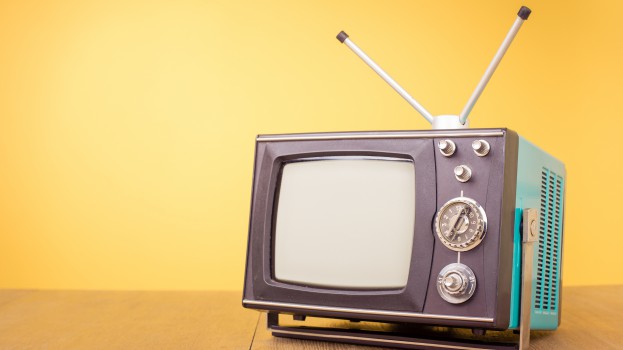 With next to no new episodes of scripted programs airing over the holiday break, the program that took the highest average audience during that period was a news program.
CTV Evening News: Weekend Edition took an average of 1.07 million viewers age 2+ during the week of Dec. 24 to 30. According to the Numeris charts for the week, it beat out all other single-night programs during that week.
Unscripted, talk and news programming dominated the week; the prime time and afternoon NFL broadcast on Dec. 30 took the second and fifth place spots, respectively. In fourth and fifth were reruns of The Big Bang Theory and Young Sheldon. While neither pulled in nearly as many viewers as they do for new episodes, both managed to pull in just under one million average viewers, significantly outpacing all other scripted shows (the scripted title with the second-highest AMA was Blue Bloods, which at 693,000 viewers was only the ninth-most viewed single night program).
Regionally, audiences were split between news, sports and the occasional rerun. In Quebec's French market, game show La poule aux oeufs d'or took the top spot with 771,000 viewers.
Canada
1. CTV Evening News: Weekend Edition on CTV Saturday at 6 p.m.: 1.07 million viewers
2. NFL Late Broadcast on CTV Sunday at 4:22 p.m.: 1.03 million viewers
3. The Big Bang Theory on CTV Thursday at 8 p.m.: 985,000 viewers
4. Young Sheldon on CTV Thursday at 8:31 p.m.: 934,000 viewers
5. NFL Early Broadcast on CTV Sunday at 1 p.m.: 865,000 viewers
Montreal (Anglophone)
1. CTV Evening News: Weekend Edition on CTV Saturday at 6 p.m.: 61,000 viewers
2. Habs vs. Panters on TSN2 Friday at 7 p.m.: 35,000 viewers
3. The Big Bang Theory on CTV Thursday at 8 p.m.: 30,000 viewers
4. The Orville on City Saturday at 8:02 p.m.: 30,000 viewers
5. Young Sheldon on CTV Thursday at 8:31 p.m.: 28,000 viewers
Quebec (Francophone)
1. La poule aux oefs d'or on TVA Wednesday at 6:59 p.m.: 771,000 viewers
2. P-A Méthot country on TVA Sunday at 6:30 p.m.: 747,000 viewers
3. Habs vs. Panthers on RDS Friday at 7 p.m.: 602,000 viewers
4. Habs vs. Lightning on TVA Sports Saturday at 7 p.m.: 588,000 viewers
5. La petite vie on SRC Saturday at 6:30 p.m.: 505,000 viewers
Toronto/Hamilton
1. Leafs vs. Islanders on Sportsnet Friday at 7:10 p.m.: 417,000 viewers
2. Hockey Night in Canada on CBC Saturday at 7:15 p.m.: 336,000 viewers
3. Raptors vs. Bulls on TSN Saturday at 6 p.m.: 292,999 viewers
4. The Orville on City Saturday at 8:02 p.m.: 247,000 viewers
5. CTV Evening News: Weekend Edition on CTV Saturday at 6 p.m.: 227,000 viewers
Edmonton
1. Outlander on W Sunday at 10 p.m.: 63,000 viewers
2. Global News Morning on Global Saturday at 7 a.m.: 57,000 viewers
3. Border Security on Global Sunday at 7 p.m.: 50,000 viewers
4. Global News Morning on Global Sunday at 7 a.m.: 45,000 viewers
5. CTV Tuesday Movie on CTV Tuesday at 8 p.m.: 43,000 viewers
Calgary
1. Flames vs. Jets on Sportsnet Thursday at 6:09 p.m.: 89,000 viewers
2. Hockey Night in Canada on CBC Saturday at 8:03 p.m.: 75,000 viewers
3. Hockey Night in Canada on Sportsnet Saturday at 8:03 p.m.: 52,000 viewers
4T. The Big Bang Theory on CTV Thursday at 8 p.m.: 41,000 viewers
4T. The Orville on City Saturday at 9 p.m.: 41,000 viewers
Vancouver/Victoria
1. NFL Sunday Primtime Broadcast on CTV2 Sunday at 5:20 p.m.: 123,000 viewers
2T. Canucks vs. Oilers on Sportsnet Thursday at 6:09 p.m.: 121,000 viewers
2T. NFL Late Broadcast on CTV Sunday at 1:23 p.m.: 121,000 viewers
4. Hockey Night in Canada on CBC Saturday at 7:03 p.m.: 100,000 viewers
5. Border Security on Global Sunday at 7 p.m.: 97,000 viewers