Publicis Media, MediaCom top new business rankings: RECMA
In terms of new account wins, business has grown around the globe by 15%.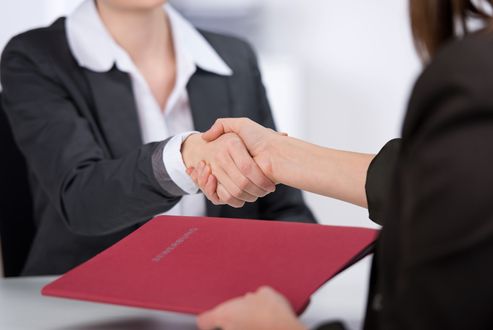 With 2018 finished, RECMA has issued its annual report on which agencies won and retained the most new business globally.
Both Publicis Media and MediaCom took home the big bragging rights this year.
RECMA calculated all moves including wins and retentions (for accounts valued at more than $10 million). It gained its information from agency announcements and global trade publications and confirmed each move with the agencies. RECMA tracked wins, losses and retention both on a global scale and an individual market scale (for example, Mars was considered a win for MediaCom in some markets, where the business had switched over from Starcom, and a retention in others).
The "new business balance" scores were calculated based on the estimated value of its wins (in millions), and subtracting the estimated value of account departures. The net leftover was the score.
Topping individual agencies was GroupM's MediaCom, with a balance of 1,493. Key accounts for the shop, according to RECMA, were Mars and Adidas. Publicis Media's Spark Foundry, which won Macy's, Campbell's, Marriott and others was in second with less than half of MediaCom's score (692).
Rounding out the top-10 were OMD, Initiative, UM, Dentsu X, Essence, Hearts and Science, Arena and Vizeum.
Some shops also walked away with negative scores, having lost a greater amount of business than they retained or won. Havas Media, Starcom, Zenith, Wavemaker, PHD, Mindshare and Carat were among shops with negative scores. The biggest-valued departures included Mondelez, Adidas and Macy's (from Carat), Mars and Heineken (from Starcom), Amex, HSBC and GSK (from Mindshare).
While RECMA did not track specific independent agencies, the "independent" segment overall came in with a net negative score of 696.
Of all agency groups, Publicis Media pulled in the most new business, with a score of 1,250. The biggest factor was Zenith's dedicated unit, PlatformGSK, which it created when it won business for GlaxoSmithKline. That alone brought in just under $2 billion.
IPG Mediabrands came in second place for groups, with a score of 894. In third was WPP's GroupM with 417, and Omnicom Media Group took fourth place with 88. Netting negative business were Havas Media, with a negative score of 121, followed by Dentsu Aegis Network, with a net score of negative 820.
In 2018, RECMA put the total account moves (above $10 million) at an estimated $20.4 billion. That represents a 15% growth over last year's $17.6 billion. The total of retained accounts, however, decreased to $7.2 billion from $8.5 billion, a 15% decrease. Therefore, overall account moves resulted in a 5.6% growth year over year.