Inside Blue Ant's Baby Shows strategy
Media president Jamie Schouela says the company is looking to use the show to cross-promote and complement its current media brands.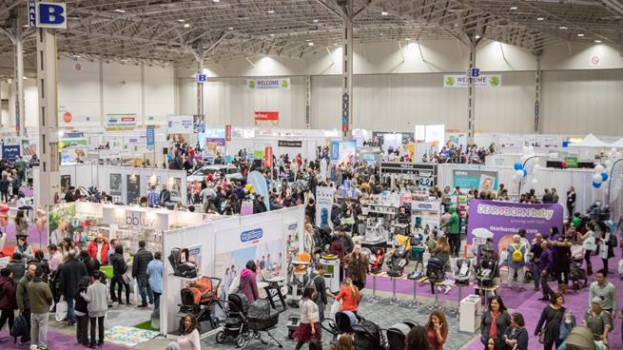 Last week, Canadian media company Blue Ant Media announced its acquisition of consumer show The Baby Shows.
The Baby Shows adds to Blue Ant's growing portfolio of events, which focuses largely on consumer shows. Blue Ant's shows already include the two annual Cottage Life Shows in Toronto, the Ottawa Cottage Life & Backyard Show, the Edmonton Cottage Life & Cabin Show and the Seasons Christmas Show in Toronto.
The Baby Show markets itself as a premium event, targeted at expectant and early stage parents. It attracts big-name vendors and sponsors – from known baby brands such as Pampers, Bugaboo and Silver Cross to wider consumer brands like Indigo and TD. Unlike past acquisitions, such as the Ottawa Cottage & Backyard Show, this event doesn't have a direct tie-in to any of Blue Ant's existing media brands, which include Cottage Life, BBC Earth and Makeful.
Blue Ant's president of Canadian media Jamie Shouela says it's still a strong complementary brand.
"It's definitely an adjacent category versus the ones we have today," he tells MiC. "But it's a well-run business that we've been watching for a while now. And if you look at it, the demographic it attracts – women, mothers, anywhere from [ages] 20 to 35 – coincides with [audiences of] our other brands, like Makeful."
He says he also sees the show as an opportunity to cross-promote Blue Ant's other owned and operated media brands on site.
Baby Show co-founders Nick Eliades and Sandy Pedrogao will join Blue Ant and continue in their respective roles overseeing exhibitor sales and sponsorships, as well as show operations. The existing show management team will also stay on.
Eliades says the shows often attract an audience that is very willing to spend big. "We showcase a lot of stroller brands where the models are worth upwards of $1,000. These are mothers who are investing in these products, which they use every day, all day."
And he adds that the shows attract demographics that pretty much every industry is aiming for: women ages 25 to 35. "The big retailers really show up. We've had brands like Loblaw and President's Choice come in, because they know they're reaching women." He says the show has doubled its floor space in the last several years.
The next Baby Show will take place in Toronto April 6 and 7 at the Enercare Centre. According to Schouela and Eliades, the show is still booking exhibitors.