People Moves: MediaCom, Chameleon and more
The GroupM agency has added nine to its three Canadian offices, while Chameleon and Noise have hired new senior team members.
MediaCom appoints nine
Nine new employees have joined MediaCom Canada across it's three offices since mid-November. In Toronto, it has brought on account director Angel Ruiz and digital account director Amy Kappus, along with account managers John Vaccaro, Deanna Loutfi and Rebecca Levland, content manager Alex Rudow and project manager Elana Walker. Meanwhile, Eline Posson has joined the Montreal office as a senior media executive, while Emma O'Neill has joined the Vancouver office as a digital account manager.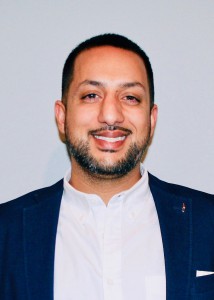 Chameleon Digital Media adds sales lead
Rahim Kamani (pictured) is the new senior national account executive with Chameleon Digital Media, a subsidiary of Adapt Media. Kamani's background in digital and mobile advertising sales includes work with Addictive Mobility (Pelmorex), QMI and Olive Media. Most recently, he has been facilitating investor relations for private placements within both the cannabis and emerging tech industry, and consulting with tech starting Kleanr.com. He will report to sales SVP Laura Maurice.
Noise Digital gets a boomerang
Brett Robinson has returned to Noise Digital to take on a role of senior strategist. Robinson has also held positions with Sapient Razorfish, Modern Craft and DDB. Past clients include Destination Canada, Ferrero, Diageo, Microsoft, Rocky Mountaineer, Emerald Health Therapeutics and Indigenous Tourism BC. He specializes in developing messaging guides based on data analytics.