Sarah Ivey on why P&G's new model spells opportunity
Splitting work between in-house and outside agencies may not be the scariest thing, says the Agents of Necessity top chief.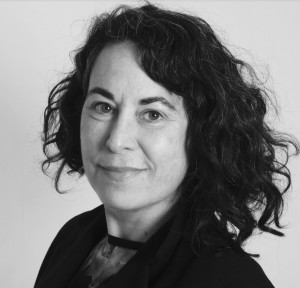 Last week, the media agency world woke up from its post-holiday slumber when big news hit: CPG giant Procter & Gamble (P&G) had reportedly reorganized its North American media agency structure, handing over a great deal of its activity to its in-house agency, as well as Dentsu Aegis Network's Carat.
Both P&G and Dentsu Aegis Network have declined to comment on the assignment. However, reports from The Drum, AdWeek and Campaign Live indicate that P&G, which previously split its North American media business between Carat and Omnicom's Hearts & Science, invited its in-house agency to pitch against the two incumbent agencies. This reportedly resulted in the in-house agency and Carat taking a larger share of the media assignment than previous, with Hearts & Science taking a smaller chunk.
In the week since, trades have been abuzz with speculation, commentary and questions – notably, what does this mean for agencies, which are struggling to prove value amidst a trend toward in-housing.
Sarah Ivey, founder and CEO of strategic consultancy Agents of Necessity, tells MiC that she doubts anyone was "surprised" by P&G's media shake-up. "P&G have always been extremely transparent about their in-house agency ambitions. For the size of their company, they're not as risk-verse as other extremely large CPGs. They've always had an inclination to experiment."
From her knowledge of the pitch process and the assignment, Ivey says there's "a lot to learn" for anyone working in new business development. Notably, it's a sign that agencies need to focus more on the craft and the creativity they can offer clients, rather than spreading their capabilities thin.
"Big, matrixed organizations usually struggle with the culture to create the craft or creativity, and the sheer buzz that happens at an agency," she says. "But I think sometimes agencies get side-tracked with the idea of 'bigness.' It's actually, the small, interesting culture of an agency that gives it a unique position. And I think media agencies have lost that bluster."
She says if agencies want an example of how to capitalize on what they do best while experimenting without being too bullish, they need only look at P&G itself.
While attending CES earlier this month, Ivey says she was struck by how P&G mostly showcased innovations in product areas it was well-established in, like shaving products and toothpaste. But it also waded into some more experimental areas, like a new "digital skincare" system called Opté, and showcasing its more sustainable tech initiatives through new, waterless packaging. "There's an attitude of doing the best you can within the area of expertise you have, and also having an area in which you continue to experiment and invest. You don't necessarily invest a ton. And it works for them. So I don't know why any other organization wouldn't look at that and say, 'okay, there's a proven model.'"
As for in-housing, Ivey says agencies should anticipate more and more in-housing of programmatic and not fight it. "One of the biggest no-brainers with in-house agencies is [the question of] who owns the data?" She used the example of Nordstrom, which has handled its programmatic in-house for years. "They don't have to worry about who owns the data. P&G itself has done a big investment in data and they've understood the value of it."