Inside Meridian's $30 million naming deal
The venue currently known as the Sony Centre will soon have a new name.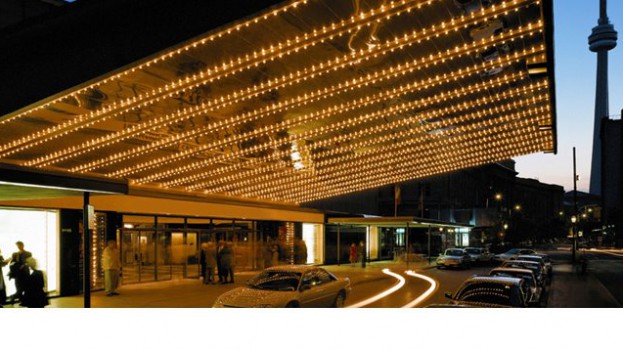 Credit union Meridian has committed $30.75 million over 10 years as part of an agreement with Civic Theatres Toronto (now rebranded as TO Live). Part of that deal will result in the re-naming of the venues currently known as the Sony Centre for the Performing Arts and the Toronto Centre for the Arts.
Respectively, the two will be known as Meridian Hall and Meridian Arts Centre as of Sept. 15.
Wade Stayzer, Meridian's SVP and chief member experience officer, tells MiC naming rights have become a "key tenet" of Meridian's DNA as part of its efforts to become known as a community-oriented brand. It previously engaged in what Stayzer calls "smaller ticket items" before its first big naming project with the Meridian Centre in St. Catherine's. The size and visibility of that was a big draw for the institution, according to Stayzer. "It sees thousands of eyes everyday on the 406 [highway], and the whole idea was to lead the downtown to regeneration and revitalization and all the pieces and facets that go with it."
Since then, it's focused largely on the Niagara region – where the company is headquartered – naming major centres in Fort Erie and Niagara Falls as well. But Stayzer says the company has had its eyes on the Greater Toronto Area for some time now.
The main focus for renaming the centres and setting up a presence is to drive consideration of new clients, especially when promoting its new digital banking platform, "motusbank."
"There's lots of young professionals in [both] those areas that TO Live is looking to engage with, as are we."
In terms of engagement, besides the Meridian name and logo taking up real estate in the space, the soon-to-be-former Sony Centre will be outfitted with a new "branch concept." It won't be a full bank branch, says Stayzer, but it will provide some fulfillment for customers to complete basic transaction and engage with the brand.
He says Meridian also hopes to host seminars and events on topics such as financial literacy and first-time home-buying at both locations in order to bring its expertise into the performance space.
While Stayer acknowledged that most of its projects have been based in arts and community, he says it's not just looking to become known as an "arts" bank. "We make the decisions based on the community we're looking at. It needs to be a partnership where we can work together to build brand value that's more than just 'here's the dollars.'"
While Meridian did not work with any agencies to facilitate the deal, TO Live consulted with sponsorship group A&C during the process.