Blue Ant Media presses play on gaming division
The partnership with Toronto-based Enthusiast Gaming will open doors for advertisers across categories, says VP Greg Trought.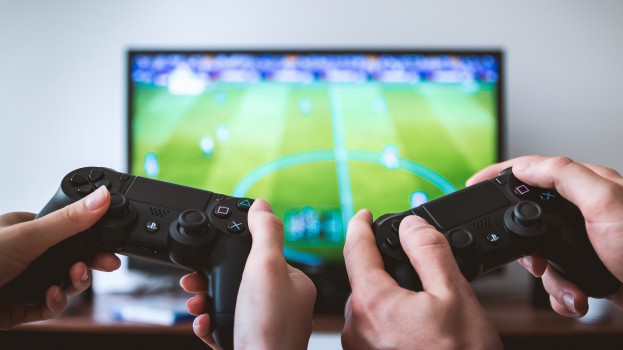 "Anyone who's not thinking gaming is one step out of where society is right now," says Mitch Dent, VP of media sales and Blue Ant Plus at Blue Ant Media.
Dent tells MiC that getting into gaming should be a no-brainer for any media company. The SVP, along with his team, recently unveiled Blue Ant's new division: Blue Ant Gaming.
Blue Ant Gaming was born out of a strategic partnership between Blue Ant Media and Toronto-based international gaming network Enthusiast Gaming. Enthusiast Gaming represents an online community of gamers and influencers with more than 75 million monthly visitors to its affiliated profiles and websites. The gaming network will pair with Blue Ant, which already has a number of existing gaming channels on YouTube, as part of an effort to find more Canadian consumer marketing opportunities. Blue Ant will be tasked with representing the company's digital inventory, consumer show sponsorships and experiential activations.
Enthusiast also owns the Enthusiast Gaming Live Expo in Toronto, which welcomed 55,000 attendees in 2018.
Dent tells MiC the advertising community needs to realize that gaming is much more than young men playing Xbox in their basements.
"Gaming is now really a psychographic more than a demographic. Basically, the gaming demos have widened considerably. A decade ago, it was more of a millennial male demographic, but now it's a lot more balanced across age demos and we have an increasing balance of female involvement."
He says it's still a great place to target millennials, who are notoriously hard to reach, but there are "increasing niches" that appeal outside of the millennial male demo.
In the past, says Dent, Blue Ant has been involved in the gaming content space, having purchased Los Angeles-based MCN and influencer network Omnia Media in 2016. However, Dent said, as much as the company's gaming content has been well-received (it has seen more than 50 million video starts per month, he says), the challenge has been that most of the engagement was international. "We were really limited in Canada," he says, adding that Enthusiast's presence in the Canadian market gives Blue Ant the well-rounded gaming platform it's been looking for.
Greg Trought, VP of media sales and  brand integration at Blue Ant Media will lead the gaming sales division, along with Robert Rames, Blue Ant Media's accounting director, gaming and entertainment strategy.
Trought says the partnership is a great opportunity to expand Blue Ant's general advertising base, and the increasingly diverse nature of gaming audiences will help with that. "We're going to be talking to all of our advertisers, and hopefully trying to convert some of those more traditional [ad] dollars into the gaming space."
According to Trought, 65% of online Canadians are involved in gaming in some capacity.